Reader's note:  I try to read a book a week and leave my impressions of it here.  This website is a personal blog, volunteered and non-monetized, and accepts no advertising or donations.  Please –  support your local public library or independent book store.  (Images of the book cover are copyrighted by the publisher and are only used here for identification.)

For an archive of Weekend Book Reports (2018 and back), follow this link:  http://dennistownsend.org/weekend-book-report-archives/
Weekend Book Report (10/6/19):   I took along some reading on an autumn respite and getaway to Vancouver Island for the last two weeks, and in between hikes and sightseeing I read this interesting and cerebral (pardon the pun) book "The Secret Life of the Mind" by Mariano Sigman (William Collins Publishing, 2015).  Sigman, who is a physicist by trade at the University of Buenos Aires in Argentina, dives into neuroscience – the study of the human brain – and outlines interesting stories, tales and constructs of the organ without being too wonky or laden with jargon, and manages to throw some humor in as well.  His chapters work across various issues; whether infants actually communicate and have cognitive thought patterns, even though they do not have the gift of speech, then Sigman moves to how the brain creates identity, consciousness and dreams (and how one can work with them), and how the brain is transformed through education – much of which it does itself.  It sounds heavy, but the book is quite enjoyable, reasonable in length (240 pp) and depth, and apparently provocative in the neuroscience circles which piques interest – and you don't have to be a brain surgeon to understand it.
It's available at your local public library or independent book store.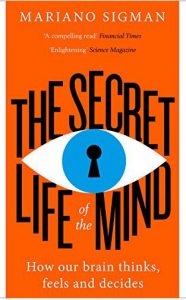 Weekend Book Report (9/22/19):     The state of Wisconsin has a storied history of progressivism; from the settlement of Scandanavian immigrants in the early 1800's who carried those ideals to the election in the early 1900's of Governor and U.S. Senator Bob LaFollete, a still-revered progressive who ingrained them into the Wisconsin "experiment".   The state was a forerunner in worker's compensation,  public education,  infrastructure, collective bargaining, living wages and environmental protection, and led the nation in many of those categories.   The wheels came off of Wisconsin's luster with the attacks by a reconstituted Republican Party (who once supported those ideals, but from a more conservative viewpoint) with a coordinated effort at gerrymandering, shady tactics and dark money from corporate interests, as described by "The Fall of Wisconsin – The Conservative Conquest of  a Progressive Bastion and the Future of American Politics" by Dan Kaufman "(W. W. Norton, 2018).  Kaufman, a Wisconsin native who now lives in Brooklyn and writes for the New Yorker and New York Times, researches deeply into the methods and tactics employed by, among others,  Americans for Prosperity (the Koch-funded campaign organization) and ALEC (American Legislative Exchange Council), a corporate interest group that writes legislation and gives it to legislators with marching orders.  By dividing union members by interest, dividing urban and rural voters by fomenting resentment, characterizing public employees and teachers as overpaid, lazy and under-performing, and using initially small majorities in the Wisconsin legislature to gerrymander districts to insure dominance while receiving  large sums of dark money to cater toindustrial and business interests, they have largely succeeded.  The players – Gov. Scott  Walker, Congressman Paul Ryan and State Senate Leader Scott Fitzgerald, among others, were proxies for the effort, and many of the bills passed – gutting public sector unions, passing legislation to permit huge iron mines in sensitive areas and establishing political permanence by legislative fiat – were passed without public comment and often in inconvenient, unannounced time slots.   Kaufman interviews many Wisconsinites, urban and rural alike, and shares their stories, while documenting the decline of Wisconsin's institutions  – decrepit roads, budget deficits, teachers and professors being poached by other states, and polluted waterways and shady corporate giveaways (i.e., Foxconn) – as a result of Walker's tenure.  Kaufman warns that Wisconsin is a template to be used by Republican corporatists in other states, and have found a new champion in the current White House.  He doesn't offer much in response; although dark money is toxic and formidable to the political process, he does see solidarity and common ground among the populace as an antidote, recognizing that creating division  is the best advantage corporate and business interests have.  In an afterword, he does offer the glimmer of hope with the recent election of a Democratic governor, Tony Evers.  The book is deeply researched and highly readable for political observer and activist alike, and can be viewed as the other team's playbook to undermine democracy and suppress the working class – and how to mount a defense.
It's available at your local public library or independent book store.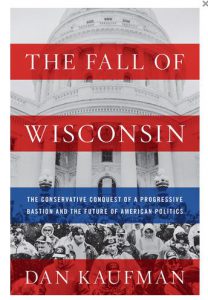 Weekend Book Report (9/15/19):  The September rain is back with a vengeance, so what better time than to curl up on a chair with my cat in my lap and get another book in for the weekend.  I picked up "This America – The Case For The Nation" by historian Jill Lepore (Liveright Publishing, 2019) at a recent book-buying binge at Powell's in Portland.  The author, a professor of American History at Harvard, has several other notable, award-winning works; "These Truths" and "Book of Ages" will be good follow-ups to this one.  This relatively short work (151 pages) is a powerful essay, partially about, and critiquing, the lack of American historians' attention to our national history, especially since the 1980's.  The emergence of a predominantly white, nationalistic conservative movement, globalism and racially-based divisions as a result have been overlooked by historians, in her opinion, in favor of a more global and less relevant worldview.   Lepore also explains the definition and formation of nations (a relatively new phenomenon in the long view of world history), and ultimately makes a compelling case for liberal democracy as opposed to the dangers of illiberal nationalism – disturbingly prominent now – with the two often at odds and occasionally being hybrid, both in the U.S. and other nation-states.   She takes an unflinching view of U.S. History through events, leaders, and quotes from notable Americans, and summarizes the case for the nation in the last chapter, "The New Americanism."  Using a seasonal metaphor, she says "winter is here, but spring always follows," casting our political quandary in an optimistic light and expressing that our nation has been through worse and recovered.  It's a good read for anyone interested in the political condition of the our country right now; even if they feign disinterest –  as you better get off your duff and take part.   A telling quote struck me after reading this book.  The ancient Greek statesman Pericles said:  "You may not be interested in politics, but politics is interested in you."
It's available at your local public library or independent book store.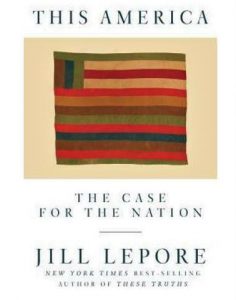 Weekend Book Report (9/13/19):    There seems to be a litany of books written by recently-retired or otherwise departed public figures, and thankfully all of the ones I've read have some sort of redeeming quality, whether it's revealing well-thought insight or just what happened inside the walls of their domain.  The latest, "Call Sign Chaos – Learning to Lead" (Random House, 2019) by Gen. James Mattis is a worthy endeavor; the puzzling title (to non-military folks) is an acronym identifier (often used tongue-in-cheek) for him in his early career, meaning "Colonel Has An Outstanding Solution".  Mattis, a Northwest native raised in Richland, WA,  along with his collaborator, military author Bing West, covers his military career and experiences in battle in a precise, chronological manner, and reflects those in themes divided into three levels of leadership:  Direct, Executive, and Strategic.  He is steeped in Marine honor and tradition, including "praise in public, criticize in private", and holding true to that, never mentions names of the officers he demoted or dismissed, identifies those who he thought held merit, and holds a reverent view over his charges that lost their lives and focuses on the overarching principle relentless training and teamwork.  Many strategic and tactical descriptions of the fights in Iraq and Afghanistan are covered, and military historians and students of war would be interested in Mattis' observations and experiences, emphasising a clear vision and assignment, and decentralizing that decision making to the front lines without a lot of bureaucracy, trusting his Marines to do the right thing.  The book is so immersed in military culture that camouflage seems to seep from the pages.  As Mattis rose through the ranks, he began to experience the political side of warfare, diplomacy and foreign policy in D.C., and he became quite outspoken on some of the decisions (or lack of them) from the the several administrations he worked for (Bush, Obama, Trump).  But as a good soldier he followed orders and never made public his disdain, and only tactfully recites them now.  Although recent press reports infer that Mattis is slamming Donald Trump obliquely with his closing comments, the majority of the book is about honor, leadership, and teamwork as pillars of his (and the Marine Corps) philosophy.  At any rate, he doesn't have to, the leadership Mattis exemplified in this book, including his resignation as Secretary of Defense, clearly outshines the current commander-in-chief in character.  But then again, most everyone does.
It's available at your local public library or independent book store.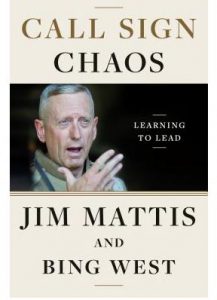 Weekend Book Report (9/8/19):   If you have followed WBR for any length of time, you can tell I read a lot of non-fiction, especially politics, philosophy and current events.  (I've never had an affinity for fiction, as reading something made up in someone else's head doesn't appeal – so go figure).  Of those books, two or three will deal with race relations and racism.  This week's read is impactful, and even as the author states, the title will get the dander up on some folks:   "White Fragility – Why It's So Hard For White People to Talk About Racism" (Beacon Press, 2019).  Robin Diangelo is a multicultural professor at Westfield State University in Massachusetts (the school was founded by educator Horace Mann).  In direct language, the author addresses the term – which commonly elicits an indignant, offended and often angry reaction from most white people – since conversations about racism is often associated with the evils of slavery, discrimination, hate, and violence during the civil rights movement (i.e., bad people), and the receiver is defending themselves because they have defined it that way.  She defuses that premise by explaining that racism is a "system",  not an "event", and that hundreds of years of social conditioning, media, economic and personal discrimination and domination by white culture has rendered most  white people either blind or in denial about the role that has been exerted over people of color.   As a workshop facilitator on race, Diangelo walks the reader through experiences, exercises and conversations on how to re-frame relationships and conversations on race (and admits to her own fallibility in conversations).  There's recommended reading at the end of the book, I would suggest a book on a earlier WBR by NFL player Michael Bennett's "Things That Make White People Uncomfortable."  This book will also make some readers uncomfortable, but it's a necessary step – and one that must be worked on every day, since it's not a "cure", but an ongoing process, and is instrumental in making societal change.   There's an old adage, "change doesn't come without pain", but Diangelo at least makes it understood in this direct, insightful and highly readable work.
It's available at your local public library or independent book store.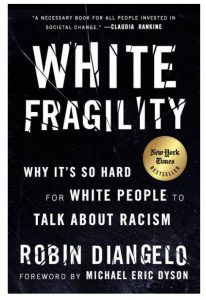 Weekend Book Report (9/2/19):   On occasion, my local library has some new releases that can't be found in book stores and are plucked off the shelf right away.  This past week was no exception; a fascinating historical work "Defying Hitler – The Germans Who Resisted Nazi Rule" (Penguin / Random House, 2019) landed in my library basket.  The two authors, Greg Lewis and Gordon Thomas, are well-known in the UK for their intelligence-gathering and deep historical research.   (Thomas died during their several years of writing in 2017, Lewis leaves a heartfelt tribute to his colleague in the afterword). The lengthy book, at nearly 500 pages, has all the riveting attention-grabbing of a spy novel, with stories of everyday German citizens who worked "the resistance" – finding ways of subterfuge, sabotage, propaganda and other underground works to undermine the brutal Nazi regime.  A "who's who" list is at the preface.  Some had to join from the "inside" as military officers or attaches, and acted as helpful informants for the Allies or were witnesses to the atrocities that were perpetrated against Jews, the infirm, and dissenters in general.  Many were tortured, jailed and lost their lives, even for simple disagreement   The book leaves several impressions to the reader, the first is that the Reich did not have a wave of automatic adherents and supporters, although there were many.   Second, many feared for their daily lives, feeling powerless to impose change and third, that a group of brave, genius and principled individuals did what they could to undermine a thoroughly brutal, hellish, totalitarian regime that committed unspeakable acts (and Lewis warns of parallel history today).   It leaves one with the urge, when seeing one of Trump's "fine people" strutting around with a Nazi flag and swastika in these times, to go punch them in the nose.
It's available at your local public library or independent book store.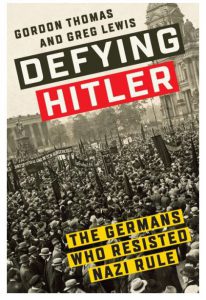 Weekend Book Report (8/24/19):  Cal Ripken, Jr. has been known as the "Ironman" of baseball, playing a record 2,632 straight games (exceeding Lou Gehrig by over 500 games).  What I didn't know was the activities in his post-baseball career; establishing the "Ripken baseball" program for youth as well as writing over a dozen books – half of them dedicated to young readers.  "Just Show Up" (HarperCollins, 2019) is a collaboration with James Dale, a baseball writer, and is an observation of values, ethics and human nature by the author, and can be read easily and enjoyably  by adolescent or adult.  Ripken talks about his upbringing (Dad was player, manager and mentor) and life in baseball, and bases axioms of life with baseball analogies and his experiences seamlessly.  "Success And Money Are Not The Same", "It's OK To Be Stubborn" (clarifying the difference between good stubborn on principle and bad stubborn on obstruction) and chapters on listening and living life by the "averages" (a great analogy from a baseball guy) are some of his examples.  It's a pleasant, if not deep, book and would make a great gift for any aspiring young person to demonstrate how simple goals can be achieved – by just showing up.
It's available at your local public library or independent book store.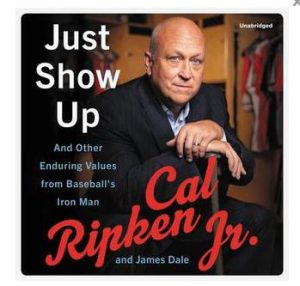 Weekend Book Report (8/22/19):   For a change of pace and some reflection during a rare stretch of two rainy summer days in a row, I picked up one of Mexican spiritualist Don Miguel Ruiz's latest book, "The Three Questions – How To Discover And Master The Power Within You" (HarperOne, 2018).  Ruiz, who draws upon ancient Toltec and neo-Shamanic traditions for his texts, is best known for his 1997 best-seller "The Four Agreements", as well as other works.  This book is short, Ruiz's words are gentle, as uses several analogies to help the reader get rid of the clutter, assumptions and angst they may have in their lives.  Using the example of "me" (i.e., the ego-driven concerns, anxieties and expectations of day to day living), Ruiz compares the mind as having a "government in your head", with an executive, legislative and judicial branch, all with certain conditions and judgements, which can be forgiving or unforgiving, autocratic or benevolent, depending on the issue.  He gives the reader insightful tools (in many cases, without overtly mentioning them) on how to work with those issues, which usually arise from asking the "three questions" – Who am I, What is real, and What is Love?   It's not as impactful as "Four Agreements", but Ruiz's style makes for a pleasant read and a opportunity for reflection.
It's available at your local public library or independent book store.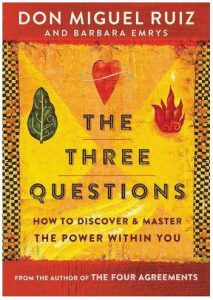 Weekend Book Report (8/18/19):   The CBS television program "60 Minutes" is the longest-running prime time news program ever; it's been on the air for over fifty years and has featured many premier journalists.  This week's read was from one of them;   Scott Pelley, who served as one of the program's correspondents as well as an evening news anchor and field reporter over his career at CBS, has penned a memoir – "Truth Worth Telling – A Reporter's Search For Meaning In The Stories Of Our Times" (Hanover Square Press, 2019).   His book is his first-hand collection of news stories – all from the front lines – that he has compiled and experienced as a journalist.  From being on site at 9/11, intense interviews with Bill Clinton and George Bush and other high-profile news items, Pelley prefaces his book with a philosophical framework, identifying characteristics of the principals that he covered (i.e., gallantry for the FDNY at 9/11, valor for a soldier in Iraq who performed a heroic act).  He ardently defends journalism as indispensable for freedom and democracy, and evades partisan politics in the process; he does have criticism for the first Iraq invasion where the press was pretty much repressed and censored, and laments the partisan wingnuts and clickbaits of the news industry as a detriment to it's integrity overall.  Some hair-raising encounters and danger are part and parcel of the work; Pelley, who memorializes CBS reporters who lost their lives in the field at the end of the book, went to Afghanistan and Iraq during both wars, but also had some odd chance encounters, like interviewing a U.S. soldier in the front lines in Iraq named Timothy McVeigh (who he would also interview in his jail cell after bombing the Federal building in Oklahoma City years later) and his baffling interview with a presidential candidate who was wholly clueless in political affairs and current events named Donald Trump.  Pelley's clear reporting style keeps the reader in rapt attention, and his book speaks well to his career, as well as to all those who enter the field of journalism.
It's available at your local public library or independent book store.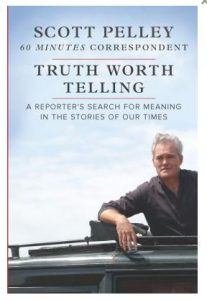 Weekend Book Report (8/12/19):  The summer reading continues in a political vein, with the second book this year on the timely subject of impeachment.  The first read, "Impeachment – an American History" (see archives 12/22/18) was written by a quartet of historians and was from that angle.  This week's read, "Impeachment – A Citizen's Guide" by Cass R. Sunstein (Penguin, 2019) is a more practical matter.  The author, a Harvard law professor,  is said to be the most cited in the world, and served under several presidents, dating back to Jimmy Carter.   Sunstein takes the reader through the history of the four impeachments, but then discusses, in workmanlike detail for the average joe, the intent of the founding fathers, interpretations of impeachments before and throughout our nation's history (impeachment is not an exclusive American institution).   It is a relatively short (194 pages) read, and Sunstein may surprise some readers about who can and cannot be impeached, and some surprising reasons why impeachment can and cannot apply in certain instances, and has some surprising, but well-reasoned opinions on historical attempts at the process.  To keep the discussion fresh and keep an eye on the impeachment horizon for Trump, the Harvard law professor adds the executive summary of The Mueller Report, with an afterword on his thoughts as to whether the impeachment effort is relevant and worthy.  No spoiler here; you'll have to read the Citizen's Guide for gaining the knowledge of the impeachment process and make up your own mind.
It's avaiable at your local public library or independent book store.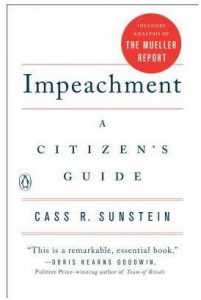 Weekend Book Report (8/6/19):   As a retiree for nearly four years, I now look back at my working years with some nostalgia, a bit of thanks, but not a lot of regret or hankering to return to the workplace (although I have a part-time job driving trucks – just for fun).  This book, as a result, was an interesting dive back into the workplace with a provocative and interesting twist.  The irreverently-titled "Bullshit Jobs" by David Graeber (Simon and Schuster, 2019),  Professor of Anthropology at the London School of Economics, puts forth the proposition that most of what passes for "work" is really soul-crushing, spirit-draining and morale-lowering meaningless exercises that provide no meaningful social value.  The once-predicted utopia of automation freeing up the need for labor and creating a happy leisure society is a myth, he says, and it doesn't have to be; it's just that the "work ethic" – ingrained from the early days of medieval society and religious edict – has created what he calls "bullshit jobs" to fill the void, a mandate that work is validation of one's worth, no matter how meaningless the work is.  He names some; anything in finance, most in middle management, and although he points a finger at government, the private sector is the biggest  culprit (when I worked, we called it "empire building").  Graeber makes the interesting observation that the jobs that provide the greatest redeeming social value (firefighters, teachers, custodians, craftsmen) seem to have the hardest fight for decent pay and benefits, and are the most denigrated by management elites and right-wing populists (usually by administrative strangulation by the former and moral envy by the latter).  The author has five categories of "bullshit" jobs, and after review, most of those who have been in the workplace will be able to relate.  Although the data-collection methods he uses aren't scientifically exact (and he admits as much), he cites many items of correspondence he received that apparently struck a nerve from workers in "bullshit" jobs after he wrote a paper on the subject.  It drove the book, as well as his earnest desire to make the world a better place, where work, when voluntarily enjoined, can enjoyable – we don't have to make it up.  He leaves with one policy item (but doesn't cling to it strongly) – a guaranteed minimum income – for the reader to consider.  It's an enjoyable read and provides food (make that a feast) for thought, whether the reader is still in the workplace (hopefully  not in a "bullshit" job) or not.
It's available at your local public library or independent book store.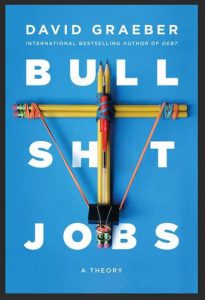 Weekend Book Report (7/31/19):  Let's start out with a shameless plug; as an avid reader, Powell's Books in Portland, OR,  is like being a kid in a candy store.  The huge, independent book store is a must-see for Portland visitors.  After a trip there with the grandkids (who also bought their fair share), I filled my backpack with reading that will last a while.  One riveting book I purchased is Andrew McCabe's "The Threat" (St. Martins Press, 2019).  The career FBI agent, who eventually became the agency's deputy director and worked with the highest echelon of law enforcement and intelligence agencies in federal government, is best known for being the focus of attacks by Donald Trump and resulted in his firing 26 hours before his retirement, which rendered him ineligible for a pension (along with cruel, taunting tweets from the White House).  McCabe settles the score; after a boring first chapter that is essentially his resume, he provides an overview of the FBI, defends the agency and his colleagues, and their steadfast, diligent work.   In recounting investigations of Russian crime mobs in Manhattan, working on terrorism threats (the "underwear" bomber and Boston Marathon bombings), he lays bare both the cooperation, but also  political and bureaucratic tussling between various agencies.  He stresses the apolitical posture and independence of the FBI (with the possible exception of the Hoover era).  McCabe doesn't spare Obama-era members from his criticism; although he thought President Obama had a good understanding of the FBI's role, he admonishes then-Attorney General Lorretta Lynch's leadership style and boneheaded choice to meet with Bill Clinton at a Phoenix airport when his wife was under investigation.  He also thought the email investigation on Hillary Clinton should have had a special prosecutor (like the Russia investigation) since it drug the FBI and other agencies into a political fray that could have been avoided.  The autobiography saves it's ire for Donald Trump, and deservedly so; like Comey and others who worked under him, Trump rambled in angry, unfocused diatribes that appeared to be "part of his own reality", demanded unquestioning loyalty, and had no qualm on destroying anyone or any institution who didn't comply – and McCabe was one of them.  McCabe lays out the "dots" as in a "connect the dots" game, as he interleaves the Russian government, Russian organized crime (which he infers are essentially one entity), and Trump, but leaves the reader to draw the lines (drawing on his experience and probably classified information).  Other members of the Trump administration showed to be woefully unprepared (esp. Jeff Sessions), unwilling to focus on the task at hand, or the understanding of their jobs to conduct their own business as well.  The career agent wraps up his work – like other Trump administration officials that have been dismissed write in their books – with a warning about this administration, the future of our repulbic, and hope that America will "right it's ship" and return to the rule of law, governance, and "real Americans" will take up civic virtue.   He certainly credits his agency with doing so, and Americans should take note of how the FBI and work like McCabe's should be appreciated.
It's available at your local public library or local independent (like Powell's) book store.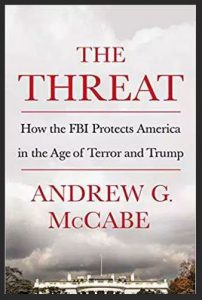 Weekend Book Report (7/28/19):   Climate change has been at the top of the agenda for most inhabitants of our planet lately (ok, maybe with the exception of our current administration); weather patterns that affect our ability to feed and shelter ourselves are becoming more extreme and a clear majority (97%) of climate scientists point to human activity (especially deforestation and the use of fossil fuels) as a cause.  This is just one part of a lengthy book by astrophysicist David Grinspoon; "Earth In Human Hands" (Grand Central Publishing, 2016) is a comprehensive overview of the elements and history of our planet and the challenges we face here.  The formation of the universe, our planet, moons, comets and asteroids, the speculation and search for other intelligent life  "out there",  the earth as become a living organism in it's own right (the "Gaia" concept) and the current designation of an era where humans affect the planet – "Anthropocene" – are just some items discussed.  His far-ranging discussions make the book quite lengthy (544 pages) but each chapter takes on the subject matter and expounds intelligently on it, incorporating his own experiences and studies as well as the works of others, which he shares in a somewhat light-hearted, humorous way.  It's not a weekend read; it took me nearly two weeks to get through and digest, but the work is authoritative (Grinspoon is an professor and senior scientist at the University of Colorado with degrees in planetary science from Brown University and U. of Arizona).   His conclusions, in part,  say that as a human race, we are now at a "bottleneck"; where if we can find ways to incorporate technology, new energy sources and most importantly, changed behavior, we can thrive well into the future.  If we can't, well, it doesn't look good as we consume resources and drown in our own waste.    For those interested in the future of the planet, it is a good treatise on how we, as a species, will survive – as well as our relationship with the universe.
It's available at your local public library or independent book store.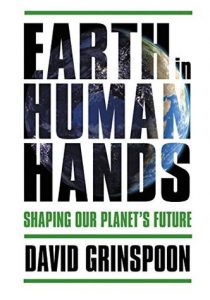 Weekend Book Report (7/14/19):  Another book I read over the weekend was difficult and uncomfortable, but compelling and necessary.   "Grace Will Lead Us Home – The Charleston Church Massacre and the Hard, Inspiring Journey to Forgiveness" by Charleston (SC) Post and Courier writer Jennifer Berry Hawes (St. Martins Press, 2019) is a telling, intimate account of the tragic shooting deaths of nine church attendees at the Emanuel AME Church there.   Hawes, a longtime religion reporter for the paper, frames the tragedy with both detail and compassion, as well as a reporter's unflinching eye and many personal interviews.  She takes the reader into the close-knit family of the historic black church, the sterile lack of emotion of the perpetrator, Dylann Roof, and the amazing story of how survivors and family reacted – along with grief, angst and shock, but with forgiveness.  Roof may have wanted to start a race war with his act, but instead, Charleston looked at itself in a mirror – and had to.  She follows the actions of elected officials, (Gov. Nikki Haley and President Obama, who addressed the memorial service, among others), as well as the loss of a State Senator who died in the shooting, Clementa Pinckney.   The healing didn't go without conflict, successors to the leadership of Emanuel are called into question over their acts in handling money and providing adequate ministerial services to the grieving congregation (some even left the church to join the predominantly-white Presbyterian church next door).   The trial, covered in detail, was manipulated by Roof, who was adamant that his attorneys not portray him as mentally unstable, and, heinous crime notwithstanding, whether the death penalty was the answer.  The pain the author (who had already been awarded a Pulitzer for other works) describes is palpable and difficult to read, but the book is a valuable and historical insight to one of America's (unfortunately many) mass shootings.
It's available at your local public library or independent book store.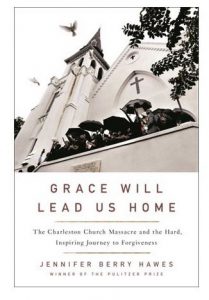 Weekend Book Report (7/12/19):   Writing may seem to be a lost art in the age of social and digital media and news aggregation sites, but the former editor of the Op-Ed (Opinion and Editorial) page of the New York Times brings it back into focus.  Trish Hall's "Writing To Persuade" (Liveright Publishing, 2019) brings a narrative of her personal experiences, as well as practical ways to enjoy and practice writing – but better yet, get readers to understand (if not agree) with your views.  Hall uses fifteen points to consider working the writing craft;  those  who have read Elements of Style or taken public speaking courses may find this familiar territory, but she expands considerably the tactics employed of and genesis of creative ideas.  Most are applicable to human relationships; understanding your audience, seeing elements of another person's point of view without conceding to them, and overall respect are highlights, along with the sins of being too wordy and the use of jargon.   After two decades in the role at the Times, Hall also discusses how to approach editors when trying to get published – whether a letter to the editor, a book, or a substantial opinion piece.  Although the book may seem to be a "how to" for writers, it's also an entertaining read on it's own right – and shows that this veteran journalist / editor is pretty good at practicing her own craft.
It's available at your local public library or independent book store.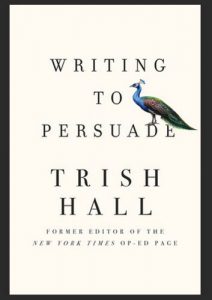 Weekend Book Report (6/29/19):  The administration of justice and a satisfying overall treatise on why it is important in our society was my read this week with Preet Bahara's "Doing Justice" (Alfred Knopf Publishing, 2019).  Bahara, as the U.S. Attorney for the Southern District of New York, was a high-profile, crusading prosecutor who led and worked on such cases as the Bernie Madoff scandal, public corruption scandals involving New York legislators, prosecuting organized crime figures as well as bankers engaging in insider trading and other crimes, shares his observations of the legal system, all in the theme of understanding and respecting the rule of law.  The author/prosecutor was born in India and came to the U.S. with his parents in 1970, eventually studying at Harvard and getting his law degree at Columbia University.  His book is divided into four parts:  inquiry, accusation, judgement and punishment, and each provide a thoughtful, insightful set of stories and insightful observations on the various aspects on how the justice system works and his office's involvement.  Whimsy is included; some of the conversations Bharara had during trials and interviews are hysterical when re-told.  Danger also lurks, many of the trials of mobsters and political figures were fraught with threats and brinksmanship (such as President Erdogan of Turkey going right to President Obama and VP Biden, urging them to fire him for prosecuting a friend in the U.S. who had eluded jail time in Turkey, thanks to the Erdogan's corruption.  The personal attacks, both my media and the defense, are all part of the realm.   It's an easy read, and the author speaks of the integrity, diligence, and hard work of those in the legal profession, as well as those with the warts.  Bharara was fired by Attorney General Jeff Sessions at the behest of Donald Trump when he refused to resign his seat; although he never mentions it in the book, that backstory is a glaring contrast of those who have a respect and advocacy for the rule of law, and those who do not.
It's available at your local public library or independent book store.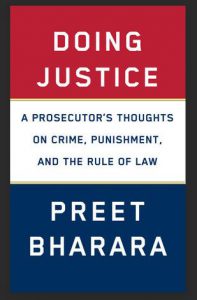 Weekend Book Report (6/16/19):  The book has been in such demand that it took nine days to arrive after ordering it from Half Price Books;  and it's just about impossible to get at the library!  The "Mueller Report" (Official title: "Report on the Investigation into Russian Interference in the 2016 Presidential Election) (Melville House, 2019) is a plain old paperback with historical significance.  It's about two inches thick, but don't let that intimidate you; the 330 pages, glossary and three appendices are small and printed in similar fashion as a legal document, with the bottom of the pages filled with footnotes, which can be perused at leisure.  The redactions (some pages are totally blacked out) reduce the volume of reading as well.  It's cheap ($11.00), so there's no reason not to get it – and keep it as a historical document.  (Note: my copy is just the report without background comment, The Washington Post and others have copies with an orientation and commentary.  I would recommend this one, or at least read the report first then read the commentary.)  The report is presented in two parts – the first being the chronological, detailed reciting of the individuals, acts and situations, and the second part is a methodical presentation of the charges of laws violated (or not) and by who.   Robert Mueller and his staff may not be into writing best sellers, but this work is excellent for a genuine citizen who takes interest in understanding the law and it's process, and I am proud, as an American, to see such quality work go into an incredibly important issue.   It's not too wonky or fraught with legalese, and really quite readable.  A glossary, including acronyms, is provided for clarity.   As with the press coverage of the report (which is largely accurate, save some right-wing spin), Mueller leaves the facts laid bare for the reader (and presumably, Congress and the electorate, and he has strongly suggested that they read it), but leaves the prosecution of the executive branch aspects to the realm of the legislative branch ("this report does not conclude that the President committed a crime, but it does not exonerate him.")  Whether Congress does anything with it remains to be seen, but – I'm echoing Robert Mueller here – this book should be read by everyone, as it represents a distinct, disturbing and critical turning point in our nation's history, one that truly exceeds the magnitude of the cause of a previous special counsel's report – about a whether a President lied about having a sex act.
It's available (no, you'll probably have to order it) from your local independent book store or (get on a waiting list) at your local library.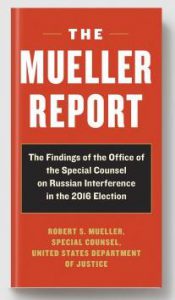 Weekend Book Report (6/8/19):  A nice change of pace in reading this week was found in a loaned book from a friend that covered both nature, adventure and human interaction in a unique setting.  "Kabloona" (Time-Life, 1941) by Gontran de Poncins was an offer from the Book-Of-The-Month Club and is a considered a classic in travel literature.  Poncins, who was born into French aristocracy,  was bored with the business end of being in high society and started to travel.  His fascination with the Arctic North brought him to Canada, and on his own dime and wherewithal in the winters of 1938 and 1939 he spent 18 months living with the Eskimo (now known as Inuit).  The Frenchman ("Kabloona" is Inuit for "white man") was not a scientist, but he wrote of his travels and observations – living in igloos, eating frozen seal meat, getting everywhere by dog sled and enduring bitter cold and 24-hour darkness – all in a diary form.  Upon return, he turned them over his collaborator, Lewis Galantiere, who translated the works from French to English and assembled the notes into a readable and chronological narrative.  The work is fascinating; Poncins develops relationships with Inuit families, learns some of the quirks of their culture and customs (sometimes the hard way) and describes the bleak beauty of the windswept frozen landscape.  The only contact with the outside world is by a radio at a post at Gjoa Haven (now in what is known as Nunavut and at the time have twelve residents), where a broadcast was received for ten minutes on Sundays – that's it.  As a result, the darkening of war clouds around the world were unknown to most – and like today, a read of this book may take you away from troubling contemporary issues, and learn about a fascinating culture as well.
It's available at your local public library or independent book store.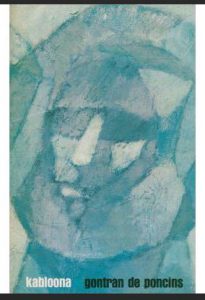 Weekend Book Report (5/30/19):    The deployment of persuasion, disinformation and outright lies efforts to persuade the masses has gone on for centuries; the advent of social media and electronic dissemination has expanded it, and understanding it better was the motive behind my purchase "How Propaganda Works" by Jason Stanley (Princeton University Press, 2015).   The author, who is a Professor of Philosophy at Yale University, crafted a read is that is steeped in the disciplines of political philosophy, and reads like, well, a college professor delivering the content.  Some may be disappointed; there's no pictures (don't look for memes here), bells, whistles or a flood of examples and the read can be difficult for those impatient, as it's filled with the drill-down granularity of a professor making his point.  Stanley's work is grounded in the fact that liberal democracy, in allowing freedom of speech, can have it's own survival jeopardized by it.  His chapters – defining propaganda, it's role in democracy, the practice of ideology, examining political ideology and the ideology of the "elites" (who get to define the "rules of the game")  – will give the reader, when reflecting on the content, a good overview on how propaganda actually works, as well as understanding the maddening case when seeing one faced with solid, factual refutations to their belief system and still continue adhering to it.  Embedded along the way and in his conclusion, Stanley helps the reader address the self-realization on how it has affected their own belief system, which is one of the elements in preserving Western liberal democracy.  A tough read, and along with other commentaries on propaganda, a worthy one.
It's available at your local independent book store or public library.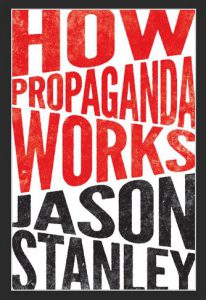 Weekend Book Report (5/20/19):   In taking a break from heavy philsophical and political items, I took an interesting journey into the ever-popular world of birding.  My wife and I are both birders, so after listening to the "Bird Man" Noah Strycker at a recent Bird Fest on the Washington Coast, it was high time to read his most popular book, "Birding Without Borders" (Houghton Mifflin, 2017).  Strycker grew up in Creswell, Oregon (near Eugene) and is associate editor of Birding magazine and an Oregon State University grad, majoring in fisheries and wildlife.  As a wiry, and obviously fit guy of 30, Strycker became obsessed with bird counting and came up with a plan to count and document as many birds as he could – in one year, all over the world (known in birding parlance as "a big year").  Others had made impressive numbers, totaling over 4,000, but Strycker set a goal of 5,000.  His book is marked with entertaining chapters of his birding adventures (and misadventures), including interesting encounters with customs officials, heading up into the Andes in a van (and breaking down) in driving rain at 16,000 feet, and finding common denominators with total strangers that were birders (some absolutely obsessed with birding) in other countries that he counted on to help him find and identify species.  Each  chapter-adventure has descriptions of the terrain, weather and the birds identified, but also some philosophical and insightful thoughts on human nature and our relationship with the environment.  No spoiler here as to whether Strycker made his goal, but this book is like taking a ride with someone from January 1 to December 31 saying "hold my beer" to chase rainbows; and you know what, you'll find some, and have fun with this read.
It's at your local public library or independent book store.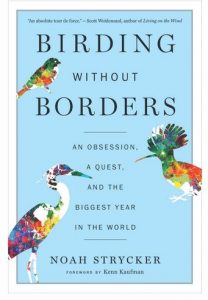 Weekend Book Report (5/16/19):   The influence and recognition of bias has lately become an item of discussion in American discourse; with our nation's history as well as developed societal norms, good and bad, bias is pervasive in the way we treat each other.  Jennifer L. Eberhardt, a Ph.D. and professor of psychology at Stanford, has written a timely book that explores the truths and dispels some myths about bias – implicit and explicit – in "Biased – Uncovering The Hidden Prejudice That Shapes What We See, Think, and Do" (Viking, 2019).  The author starts out in a scientific perspective, discussing the neuroscience behind bias, as well as how evolution has aided it's development over time.  As a result she frames bias as something that one shouldn't feel guilty about having, but compels the reader to recognize that they have it and examine their thinking – since much of it happens "implicitly" – nearly automatic – without thought as to why and without overt malice.    Eberhardt then discusses the history, colonial science (of which some elements are  absurd and heinous, such as slavery and indigenous genocides), and the more contemporary issues, as with white/black relationships, and especially in policing.  (She teaches bias training to police departments around the U.S.)  Bias isn't limited to that dynamic alone, however, all races and all genders engage in the thinking.  Her conclusion in this easy-readable  and somewhat personal narrative (as a black woman, she was arrested, slammed to the ground and her car towed away for expired tags while attend grad school at Harvard) draws on the need for everyone to recognize implicit and explicit bias, and in spite of current trends in government leadership and society to propagate it, deal with it on an individual level, especially in relationships with other races and other genders, so we can achieve a more just, equitable society.
It's available at your local public library or independent book store.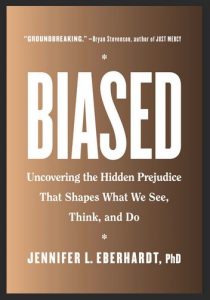 Weekend Book Report (5/4/19):  The election of Barack Obama in 2008 was a watershed moment in U.S. history; the nation's first black president was mired in a severe recession, had wars on multiple fronts and faced what would eventually become a relentless, hostile Republican party and Congress that handicapped the President's efforts and denigrated his accomplishments, culminating in Dick Cheney's declaration that Obama was the "worst President ever" (hence the title of the book).  Mark Hannah, a political analyst and former Obama campaign staffer, comes to Obama's defense in his book "The Best Worst President – What The Right Gets Wrong About Barack Obama" (Harper Collins, 2016).  Hannah is unapologetic in his liberal viewpoints, and his book – made up of chapters divided by political, world and economic issues as subject matter – disassembles the Republican disinformation effort and opposition platform plank by plank with well-reasoned facts (remember them?) and rationale, and celebrates Obama's successes, all along with illustrator Bob Staake's enjoyable sketches.  His defense isn't all-encompassing; Hannah also critiques the 44th president on some of his shortcomings – making analysis over decisions, and data over passion for starters, so it's not all cheerleading.  But those who want to look back (somewhat wistfully, as this was written before the 2016 election) at a sane, rational presidency that took a lot of undeserved hits will enjoy this book, and also sigh over the relentless idiocy that has taken it's place.
It's available at your local public library or independent book store.
(For more Weekend Book Reports, you can find the archive here).