54 books read in 2020 – whew! For the latest book reports for this year, click here:
Weekend Book Report (12/16/2020): This year has seen a lot of memoirs; it seems everyone who has experienced the toxicity of a Trump presidency is trying to disinfect themselves or wipe off their stench after allowing themselves to be immersed in the White House cesspool (think Michael Cohen). This week's read by John Brennan, former director of the CIA, touches a bit on that, but overall his book, "Undaunted" (Celadon Books, 2020) is a straightforward tale of his life history and work. Brennan recounts his childhood upbringing and Irish parents, who immigrated here before World War II; his work in government and various departments of the CIA and in national security. As his career progressed, his involvement in world affairs deepened and became more perilous as to consequences, including the controversy over the Bush-era "waterboarding" enhanced interrogation technique, and intelligence leading up to the capture and killing of Usama Bin Ladin, which he watched on a secure video with members of the Obama administration. He discusses many relationships with other agencies and their players, with the expected conflicts and political gamesmanship, some with compelling drama. Brennan reaches a personal level in recounting the effect of the job on his wife and family, and also speaks of decisions and statements he made that he defends, and some he contritely admits as mistakes – an interesting insight for those who remember them, and can compare them with news accounts. He staunchly defends the men and women of the CIA; he was a pioneer in the elevation of women, people of color and LGBTQ persons in leadership and management at the CIA. He indicts the sitting president for crapping on the agency, especially after the first day in office, and with good reason – politicization and denigration of it's members. Brennan had to clear his work through the CIA itself to redact anything classified, so there's no bombshells in here, but it makes for interesting reading to those who want to look into the workings of the nation's intelligence organization through the eyes of it's former leader.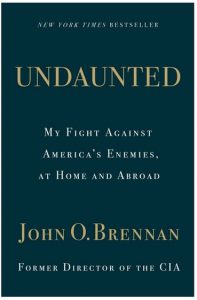 Weekend Book Report (12/4/2020): An entertaining and humorous book that's definitely not for prudes was this week's read, "Bonk – The Curious Coupling of Science and Sex" by Mary Roach (W.W. Norton, 2008). Written in the same flavor of irreverent humor about military life in "Grunt", Roach dives into the weird, funny, and (mostly) sometimes straight-faced science of the study of human sexuality – especially the mechanics of such. She interviews a number of researchers, academics and others who seriously and earnestly perform studies, experiments, observations and data-gathering on sexual response, dysfunction and behavior. (Roach and her husband even participated in one.) The body of research has been limited over time, primarily due to social and political taboos about sex, especially in conservative times and societies, but after the groundbreaking work of Masters and Johnson, many legitimate and serious academic and medical researchers are working on the mechanics of sex – from those paralyzed with spinal cord injuries to the not-so-serious issue of whether wearing polyester makes one more desirable (the Egyptian researcher started with putting little polyester pants on mice – really!) Her writing style has some hilariously funny passages, which takes the edge off the serious (as well as not-so-serious) subject matter, and the footnotes are priceless as well. An entertaining, if not dated (twelve years old) read.
It's available at your local independent bookstore (I got mine from Powell's in Portland, but I'm sure Kings in Tacoma has it) or get it curbside at your local public library.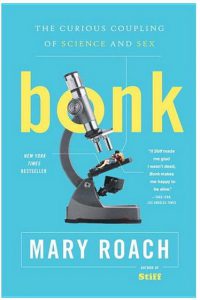 Weekend Book Report ((11/27/2020): With the defeat of 45 by Joe Biden in this election, the sense of relief is palpable; but – wait – what will we do with all these books written about this sh*tshow of a presidency? Even though it's in hardcover and in pristine shape, my local bookstore isn't buying it back (at least for now). So, although it had a feeling of getting a Christmas card in January, I read "Rage", the touted work by longtime journalist Bob Woodward (Simon and Schuster, 2020). The Washington Post associate editor interviewed the president 17 times – 16 were recorded and once with handwritten notes – over the course of 2020; touching on subject matter from the "love letter" relationship with North Korean leader Kim Jong Un to the denial, blame and inaction during the invasion of the coronavirus. Some of the interviews were initiated by the president himself, who called Woodward from the White House, and the reporter relates to candid conversations; many of them rambling, unfocused, deflective and angry, reflecting the habit of 45 acting upon impulse and being immersed in his own reality. Unlike other books about the president, Woodward's has an even, sometimes sympathetic quality, and other parts of the book tells of relationships of staff with the president and each other – Rex Tillerson, James Mattis, Dan Coats in particular, which adds to the perspective of how the adults in the room were dealing with the impetuous, erratic leader. It will be interesting to see how many will be produced with 45's exit from the White House (and possibly to jail), but Woodward's book has the steady hand of a veteran reporter and his book gives one of the best looks on the inside.
It's available online from your local independent bookstore or curbside from your local public library.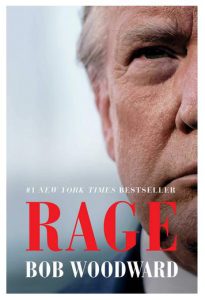 Weekend Book Report (11/16/2020): A quick and fun read (two days) in what can be a dry and boring subject; but Carlo Rovelli's "Seven Brief Lessons On Physics" (Riverhead Books, 2016) is enticing. Originally published in Italian in 2014, the theoretical physicist from Italy who teaches at the University of Aix-Marseille in France, uses a pleasant narrative and style in getting the reader to understand the basics – general relativity, quantum mechanics, particles, space – in short and concise chapters. No jargon, acronyms or technical stuff here, but you will have to do a bit of thinking – and when you get it, a light will come on! His last chapter is more philosophical, but touching, relating our human existence in the terms of physics, the span of time and how beautiful it all is. It's an enlightening, short read.
You can order it from King's Books in Tacoma or Powell's in Portland, or order it for curbside pickup from your local public library.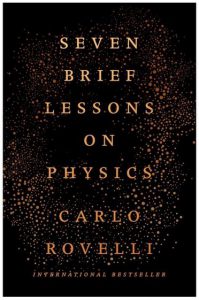 Weekend Book Report (11/14/2020): In the last month, I've read two interesting and entertaining books on nature from local authors; both have appeared on local book club Zoom meetings and presentations. This week's selection, "Buzz – The Nature and Necessity of Bees" by conservation biologist Thor Hanson (Basic Books, 2018) is an entertaining work on the famous insect that is vital to pollination and our food supply. Hanson lives "on an island" in Washington State and has the education and background on the subject matter with a Guggenheim Fellowship and a Ph.D. from the University of Idaho. He addresses the multitude of bee species, which number in the thousands, their relationships with pollination, and how they got here (evolving, essentially, from wasps who became vegetarians with the development of flowers). In visiting a variety of locations and conducting interviews, Hanson takes the reader into fascinating aspects about bees as well as those who are working with them, from almond farmers in California to alfalfa growers in Walla Walla. There's some humor as well as awe over natue's hardest workers; the depiction of an orchid that tricks the bee into having sex with it (called pseudocopulation) will draw a chuckle, and how Hanson and his son discovered a huge colony of bees hiding in plain sight along a bluff on the island where they live. He stresses that flowers also evolved to attract bees as well as vice versa. The concerns over the future of bees is addressed, including the use of pesticides, where their cumulative effect has been damaging, the absurd need for man to create monocultures (lawns, crops), as well as the troubling "colony collapse disorder". There's hope for the bee, as humans, especially farmers, are working on creative ways to restore their habitat, without it, we may be without some very basic foods – as Hanson demonstrated in one chapter where he takes a Big Mac and removes all the ingredients dependent on bees. Care for a bun with a pattie – and that's all? You will learn a lot about our buzzing friends with this pleasant read.
It's available online from Powell's Books in Portland, King's Books in Tacoma, or may be available for order and curbside pickup from your local public library.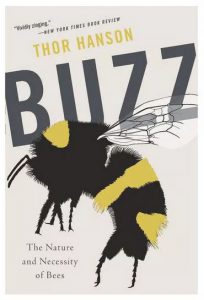 Weekend Book Report (11/7/2020): The date stamp for today's report is actually two weeks late; the distraction of the election certainly distracted me from reading. This (two) week's read was one of the best of the year and understandably #1 on the New York Times' bestseller list. "Caste – The Origins of Our Discontents" by Pulitzer Prize winner Isabel Wilkerson (Penguin / Random House, 2020) is a deep, insightful and telling dive into the layers of social strata – along with the needs for those maintain dominant status, throughout history. Although every civilization practices it, she focuses on three of the most recognizable to the audience – Nazi Germany, India, and the United States, pre and post-slavery. Disturbing parallels and practices between them are identified; the debasement of other members of humanity, oppression, violence and, sadly, the calibration of the behavior of the subordinate castes to acquiesce to it in an attempt to survive. She deconstructs how the relationships of the castes translate into the politics of each era, from the Civil War to the modern Republican party, delineating the strategies that the dominant caste employs to retain their status. There is an interesting flavor to the reading, Wilkerson threads her own experiences, as well as the personal experiences of others in caste discrimination, and an atmosphere of compassion for justice dominates her narrative, which is her book's goal . For a reader, it will put a lot of the sociological and political pieces of the puzzle together in both human history and our contemporary era, and is a highly recommended read.
It's available from your local independent bookstore (I got mine from King's in Tacoma) online or reserve it at your local public library for curbside pickup.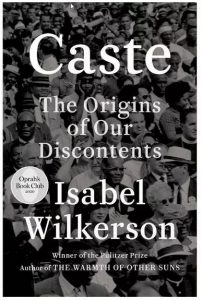 Weekend Book Report (10/25/2020): Earlier this year I read the rather dry and heavily redacted "Mueller Report" as well as the "Michael Cohen Testimony"; both were in rather sterile legalese but made an impact on the public over the corrupt and underhanded dealings with the current administration. So when "Disloyal" (Skyhorse Publishing, 2020) by Michael Cohen became available, I scooped it up from King's Books online. The story is straight from the proverbial horse's mouth, as the "fixer" and confidant to Donald Trump recalls his upbringing, education and his involvement in acting as his personal attorney. Cohen recounts his work for the Trump Organization and the White House, much of it cruel, unrelenting and without remorse or any sense of compassion; and he frames it in how he and others got seduced by the power and the emulation of the behavior of his boss. Never admit you're wrong. Never admit wrongdoing. The ends justify the means. Never be held accountable. Screw your buddy. Woven in the stories is his epiphany, retroactive in perspective, on how his lies, actions and ascent to power with Trump was exhilarating but cost him the respect of his family, associates and landed him in jail. He also defends Trump, even after being discarded by him, on some of the elements of the Russia investigation. Whatever you feel about Michael Cohen – stool pigeon, liar, or a person experiencing personal redemption – the book is a compelling statement that this administration – a corrupt cabal of those working to achieve a totalitarian hold on power on the richest nation on earth – is inherently evil.
It's available online (King's Books in Tacoma or Powell's in Portland has it) or order online for curbside pickup from your public library.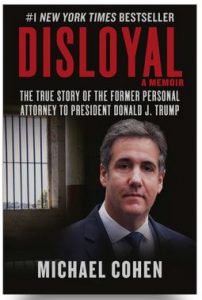 Weekend Book Report (10/16/2020): A nice departure from heavy politics was in store this week with my wife's suggestion of reading her Audubon Book Club selection, "Every Penguin In The World" (Sasquatch Books, 2020) by local author Charles Bergman. Bergman, a retired professor of English at Pacific Lutheran University in Tacoma, designates the book's subtitle as "A quest to see them all", and summarily he and his wife spent several years spotting the eighteen species of penguin in the world, and does so in an interesting and sometimes exciting narrative (getting washed away in a New Zealand river, for one), along with some spectacular photography of his making. He shares some touching stories of penguin interactions with each other as well as their human visitors; in his pages there is an obvious affection for the bi-pedal, somewhat comical birds that have adapted seamlessly to brutal weather and environments. There are lessons on penguin habitat and behavior on the various species (with some where you wouldn't expect to find, like South Africa and the Galapagos Islands) and the latest on the status of their habitat and consequent survival (many are threatened and endangered, a few are of "least concern"). Penguins cannot migrate for food, so if the fish leave for whatever reason, they go hungry. The penguin's latest challenge is the harvesting of krill for human purposes, which puts us (and the brutally efficient harvesting of it) in direct competition with their food supply. You'll enjoy the photos and Bergman's story, and besides being an environmental education source, it would be a great gift for anyone who loves these lovable birds.
It's available online from the author at his website, or your local independent book store (either Powell's in Portland or King's in Tacoma).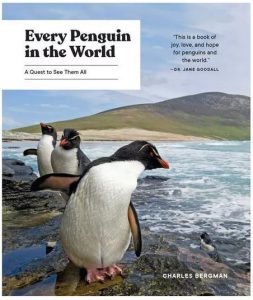 Weekend Book Report (10/10/2020): When it comes to taxes, everyone has an opinion, and often rational discussion gets drowned out in emotions and assumptions. This week's read, "The Triumph of Injustice – How the Rich Dodge Taxes and How to Make Them Pay" (W.W. Norton, 2019) by French economists Emmanuel Saez and Gabriel Zucman, is a very good primer on economics and taxes in it's own right – you'll learn a lot on that subject matter alone, and the authors foreword that knowledge as a preface to address inequities in wealth and social treatments that are created in the crafting of tax law. The authors assume the reader is on board with the ideal that government is supposed to address and finance public needs – infrastructure, education, defense and social welfare; and they take the various histories of United States taxation (as much as 91% for higher earners from 1933 to 1980) to show how it affected society. Beginning with the Reagan administration, however, the tune changed; and along with the rapid growth of high-income earners, the tax code accommodated them, most often at the expense of the middle and working classes, whose income is primarily from labor instead of capital. It wasn't as if government didn't see it coming, in many respects, tax evasion, avoidance and an inequitable system was by design and tolerance. The authors, who are professors of economics at Cal-Berkeley, analyze current tax structures and propose solutions to the inequities, which they say if unchecked will exacerbate wealth inequality, creating social instability, and in the longer term, damage economic vitality as well. It's not wonky or overflowing with charts and jargon; the book is quite readable (it's not the cerebral "Capital" by Thomas Piketty, which takes a much larger view). At least, policymakers should read it, at most, everyone else should so they can have an idea of the impacts of taxation – and maybe have a rational discussion about it.
It's available online (mine was from Powell's) or for curbside pickup at your local public library (I hear they may open soon with reduced occupancy – hooray!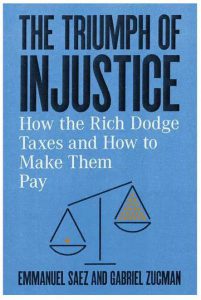 Weekend Book Report (10/4/2020): It's not very often that I read a graphic novel, and this one was somewhat by accident; when I ordered George Takei's "They Called Us Enemy" (Top Shelf / IDW Publishing, 2019) I didn't check the fine print, but was pleasantly surprised by this touching and heartfelt story. The actor, known as Sulu on Star Trek and a now a champion of progressive causes, uses his storytelling and recollections of being placed in interment camps with his family during World War II. Collaborators Justin Eisinger and Steven Scott helped Takei structure the timeline, and illustrator Harmony Becker brings his story into picture form with her work. He speaks well of his father, who, as well as other second-generation Japanese-Americans, spoke fluent English and were quite assimilated into American culture but were sequestered anyway, he assumed leadership roles in each internment camp. The story also depicts how, as a child, George and his siblings didn't understand the entire scenario and acted – well, as children, even while uncertainty and hardship were experienced. The book makes relevant historical references as well as depicting experiences; Takei also talks about his other endeavors after reaching adulthood, including his casting in Star Trek. It's a great read, and as a graphic novel, incredibly easy even for the subject matter; young people should read this to help understand a dark moment in a dark time in American history.
It's available at your local independent book store (online) or at your local public library (curbside).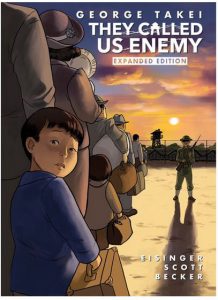 Weekend Book Report (10/1/2020): A book written ten years ago takes on a different, but still important, perspective with current events; "The New Jim Crow – Mass Incarceration in the Age of Colorblindness" by Michelle Alexander (The New Press, 2010, 2020) was a New York Times bestseller and has been reissued with a new preface from the author. Alexander, a civil rights advocate, lawyer and visiting professor at the Union Theological Seminary in New York, has been steeped in the issues of racial profiling and discrimination in law enforcement, and once worked for the ACLU and as a clerk for Supreme Court justice Harry Blackmun. Her book is an indictment on both the history and current state of discrimination in the United States; she talks about slavery, the disenfranchisement of Blacks during the Reconstruction, the absurd "separate but equal" doctrine of segregation, and then puts forth a powerful argument that it all continues – hence the title – through mass incarceration; which, under the mask of "law and order" and the "war on drugs" (particularly starting with the Reagan administration) has essentially the same effect. Citing the exponential growth of incarcerated Black men, the growth of prison construction (both public and private), "no-knock" warrants, plea deals that result in lifelong criminal records and punitive sentences for minor drug crimes; the effect has been a creation of an "undercaste" that makes it nearly impossible for individuals, communities and families to overcome. Many in the general public have cheered it on, and the Supreme Court has enabled it because they have unwittingly (or in the case of the Supreme Court, wittingly) become blind to the fact that it disproportionately affects one population – Black men – and it is easier to excuse by ascribing a moral judgment of drug use and the "dog-whistle" term of drug user to them. The book was as powerful ten years ago as it is now, however the "dog-whistle" of the current White House has become a bullhorn, making Alexander's work so much more relevant. Her answers to resolve it are difficult and uncomfortable, especially in the private prison industry, where opposing incarcerating people for profit is seen more in economic terms (job losses) instead of moral ones.
It's available at your local independent book store (online) or your local public library (curbside pickup!).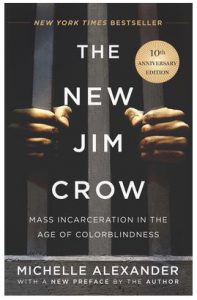 Weekend Book Report (9/20/2020): Economics is often called "the dismal science", and some books on the subject can be long and wonky – i.e., "Capital" by Thomas Piketty, which was excruciatingly long but I got it – but this week's read was much shorter and concise, and although heavy subject matter, was an easy read. "Can American Capitalism Survive?" by Steven Pearlstein (St. Martin's Press, 2018) takes an unflinching look at the evolution of the economic model in our country; it acknowledges the benefits that capitalism is supposed to confer and even celebrates some of them. However, since around 1995, Pearlstein, a professor of public affairs at George Mason University and a columnist for the Washington Post, takes a jab at the apparent abandonment of ethics and morals by the captains of industry (markedly pointing out "pharma bro" Martin Shrkreli), development of "increasing shareholder value at any cost", the winner-take-all mentality of corporate acquisitions at the expense of workers, and the deepening inequality between rich and poor in this country. Many may criticize the "idle poor", but not many concern the "idle rich", where huge amounts of money are held by just a few, at the expense of the overall economy (which was Piketty's work in a nutshell). The moral, as well as societal hazard is that those who are supposed to be rewarded by the market by their work, determination and ingenuity receive little or none, and exit participating in the system (lately, middle-aged white males). Pearlstein has some remedies; a bi-yearly guaranteed income for those in poverty (doubled for those who are working) in concert with the elimination of food stamps and other categorically-focused programs, a public policy move toward "pre-distribution" incentives (earned income tax credit), and other efforts toward access to public education, child care and health care. Much can be paid by a transaction tax on the tens of thousands of financial transactions (most automated) per day that benefit the hedge fund managers and other wealthy institutions that earn income by high-tech gambling instead of contributing to the market economy. Such changes will need to be made through our political system, which has been complicated by the influence of the same money that the wealthy have obtained who work to insure they still benefit. The book will take you around the world in the realm of our economy, and whether you not you agree with the author's conclusions, your understanding of the subject matter will benefit.
It's available at your local public library (curbside pickup!) or local, independent bookstore (online).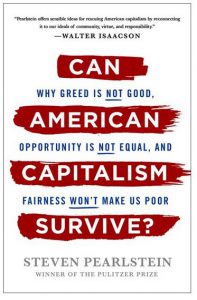 Weekend Book Report (9/12/2020): Some lighter reading for a heavy week; while wondering if our neighborhood would catch fire and being sequestered at home due to the smoke from them, I read Alex Trebek's "The Answer Is… Reflections on My Life" (Simon and Schuster, 2020). The long-time host of "Jeopardy" and other game shows is an easy and touching read; all the while fighting a serious battle with pancreatic cancer, Trebek builds his book around short little chapters that are titled in a form of a question. He talks about his youth and family, growing up in the polluted mining town of Sudbury, Ontario and moving on to work at the CBC and attending the University of Ottawa. His story and life are remarkably down-to-earth, as if there's really nothing special about his life, and he doesn't jump into politics and other social issues, although he obliquely mentions them in various chapters. He reveres his wife and family and the support they've given him, and he definitely has some courage and perseverance in continuing to host the show while he fights the disease. Oh yes, he does talk about Jeopardy! and its' guests, from the famous undefeated run of Ken Jennings, to blind contestant Eddie Timanus and the tragic but touching story of Cindy Stowell, who, despite being terribly sick and in pain in fighting late-stage colon cancer, won over $100,000, gave it all to cancer research, and died a week later (Trebek sent her tapes of her performance the next day so she could see them). But Trebek waxes philosophically about his own mortality, values and observations like you're sitting down with him for coffee. It's an easy, lifting read about an American institution and it's host – you'll be humming the Jeopardy! tune in concert with it.
It's available at your local independent book store (online), or your local public library (curbside pickup!)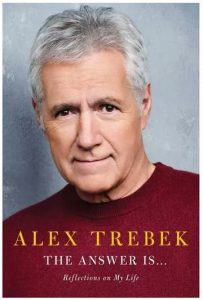 Weekend Book Report (9/6/2020): The history of policing, law enforcement and the methods employed have become of keen interest; so when I saw this book on the pick list at King's Books in Tacoma, I ordered "Rise of the Warrior Cop – the Militarization of America's Police Forces" by Radley Balko (Perseus / Public Affairs Books, 2014). Balko is a journalist and investigative reporter for the Washington Post, senior editor at Reason magazine and a policy analyst at the libertarian Cato Institute. In this, his second book on the subject, he relates the early history of policing (back to the early English countryside, where groups of ten families were called tythings, ten tythings made a "shire", and the head guy who reported to authorities was the "reeve" – so the combination and evolution of the word "sheriff" came into being). After police departments formed in the early 1800's to deal with theft, assaults and other urban crimes, the concept grew until every jurisdiction in the country had law enforcement. Balko then presents the relationships between civil liberties, the "Castle Doctrine" (one's home is his castle and is sacrosanct in the eyes of liberty) and the erosion of them by the Courts, civil authorities, and frankly, public opinion, where "crime fighting" is widely approved. Enter the "war on drugs" in the Nixon and Reagan administrations, the acquisition of sophisticated weaponry and accessories, and, thanks to Los Angeles Police Department chief Daryl Gates, the invention of the SWAT team – where overwhelming force is used with "no-knock" warrants. Relevant in very few instances, SWAT raids in the '70's and '80's became more common and police departments (even in small towns like Neenah, WI) wanted to have one, needed or not – and the Federal government was more than happy to send the money to do it. During the heyday of SWAT raids, dating all the way into the Obama administration, they were mostly used for suspected drug cases but also used on victimless criminals such as tax scofflaws, evictions and even for regulatory purposes (being out of compliance with a zoning), and numbered more three every day in cities like Baltimore and Los Angeles. As expected, mistakes and raids on the wrong houses were commonplace, the author relates to stories of a 11-year old kid being shot in the head, numerous dogs being shot on sight, trashing and destruction of homes and property by dozens of SWAT team raiders – all with no apology and no reimbursement for damage or injuries. Balko, who understands the relationships needed with police and the public and insists his book is not "anti-cop", but questions the relationships with our freedoms today; where is the Fourth amendment in the concept of "no-knock" warrants, reimbursement for damage, injury and trauma caused by an errant raid and the growing use of militaristic force and equipment for non-violent and victimless crimes and accountability for police actions. Even though the book is six years old, it's a timely and relevant discussion of the role of policing in these times.
It's available online (Powell's in Portland or Kings' in Tacoma) or at your local public library for curbside pickup.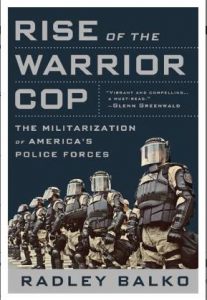 Weekend Book Report (8/27/2020): With the emergence of the internet, social media and a myriad of ways to convey information (and disinformation), many folks have assumed and considered themselves to be "journalists". Although the term is debatable, especially with bloggers and trolls, there is room for legitimate community-based journalism. Journalist Lisa Loving's "Street Journalist – Understand and Report the News In Your Community" (Microcosm Publishing, 2019) shows how to do just that; this small, independently-published paperback (based in Portland, OR) walks the reader through the mechanics, intent, process and product of community (or "street") journalism. Her experience adds practical wisdom, the author once worked at the New York Times, the Oregonian , and currently is a contributor / editor to a small newspaper in Portland called "The Skanner." Her advice has common sense and is also cautionary ("don't start a newspaper as an act of revenge"), stresses professionalism in content (no shaky, unedited smartphone videos being passed as news without scrutiny) and provides steps on how to gather information, fact-check, let people use their voice to convey information, use discretion in revealing sensitive or damaging information that may affect the subject, gathering public information and dealing with public officials in a professional, but direct manner and holding them accountable for what they say. In some ways, it's what we should use in communicating in our everyday lives, but if you're into starting anything from a homeowner's association newsletter to a small-town tabloid, or understanding communication and journalism, this is a good place to start.
It's available online (the publisher says order it from them, not from Amazon, you'll pay too much – I ordered it from Powell's)) or from your local public library ( for curbside pickup!)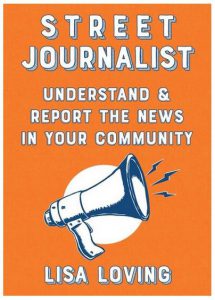 Weekend Book Report (8/15/2020): It was a hot item, embroiled in attempts to thwart it's publication, and flew off the bookshelves to the tune of over a million copies on the day of release, but surprisingly it arrived here from Powell's in rather short order. "Too Much and Never Enough – How My Family Created the World's Most Dangerous Man" by Mary L. Trump, PhD. (Simon and Schuster, 2020) is an interesting case study of the Trump family, dating back to the arrival of the original patriarch from Germany. Mary is no educational slouch, her Ph.D. in clinical psychology validates the narrative to delve into the behavioral issues and dysfunction that marked her childhood, as well as those of her cousins, their parents, her father and grandfather. The story is both heartbreaking and disturbing; "Freddy" Trump, Jr., her father, was subject to belittlement, criticism and cruelty by his father, Fred Sr., often with the collaboration of the other siblings, but they suffered, too – a story line that continues to this day. "Freddy" Trump, Jr. tried to break away from the family on his own as an airline pilot, but alcoholism and heart trouble killed him when Mary was a teenager. According to her, Donald found favor with his dad Fred, and was enabled by Fred's wealth (gained in large part by building public housing with government subsidies) to form his contemporary manufactured persona as a successful businessman, with his father bailing him out to cover his boneheaded and often disastrous decisions. The ego-driven, brash Donald's personality was in large part created by the emotional unavailability of his father (and in many ways, to himself) which never allowed him to assess his own failings – he was never wrong. "Screw your buddy" started with the family and spread to business relationships. Everything was a success, and everyone was expendable, in both Donald Trump and his father's eyes. When the senior Trump died, Donald, no longer supported by Dad's dollars, made poor choices in investments in three casinos (that in essence, cannibalized each other) in Atlantic City, with the entire Trump Management company being sold by Donald at a fire sale for $750 million dollars (most had assessed the business as worth over a billion, leaving over $300million on the table). Mary Trump then follows the course of the Trump family into politics, shady deals and shakier relationships within the family and with banks. (It's not a surprise to read that Donald went to a movie when his mother was on her deathbed.) Her narrative deftly ties together the emergence and solidification of a profoundly disturbed man with a personality disorder, the sycophants who support him (that usually share his traits) and sums up the book with a stern warning that her cousin, Donald J. Trump, is a danger to America, it's standing in the world and the preservation of a free, democratic society. There's not a lot of "tell-all" scandalous revelations here (no, he wasn't caught in bed with Ivanka), but the personality development of the man of broke America should be disturbing enough.
It's available online from your local independent bookstore or from your local public library.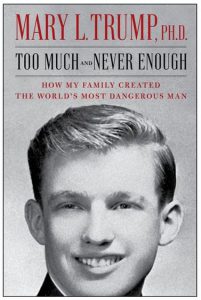 Weekend Book Report (8/9/2020): Some reading can be heavy, disturbing and somewhat depressing, this week's read was a nice relief with some humor mixed in with science. "How To – Absurd Scientific Advice for Common Real-World Problems" by Randall Munroe (Riverhead Books, 2019) is a funny, but as noted in the title, absurd way at looking at various tasks in a scientific manner – and you just might learn something. With simple encounters – such as "How to Dig A Hole" or "How to Play Football" or How to Play Tag", Munroe extrapolates certain elements of physics, sociology, engineering, and comes up with funny and implausible outcomes (embellished with admittedly amateurish stick-figure cartoons). But each chapter has an element of using algebraic equations, a dabble in physical sciences, and humor that are wrapped together in a lesson – the merits of each may be dubious or practical, depending on how you look at it. It may be good reading for secondary students to pique their interest in the sciences. Either way, it's a fun read and a break from heavy-duty fiction or heavier-duty reality.
It's available at your local independent book store (online or curbside) or your local public library (online, electronic or curbside).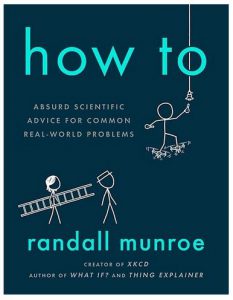 Weekend Book Report: (8/6/2020): It is large, glossy, heavy and has a "coffee-table" book feel; but the subject matter is as serious as any: "Drawdown – The Most Comprehensive Plan Ever Proposed to Reverse Global Warming" by The Drawdown Project (Penguin, 2017) actually encourages browsing; with large beautiful photos, well-written narrative and stories interspersed, and something that a lot of people like to see – rankings. The book, written by a consortium of scientists specializing in climate concerns (www.drawdown.org), approaches ways to sequester carbon, reduce emissions, use resources more wisely and make subtle changes to our way of life that will reduce our carbon footprint and essentially save the world from social upheaval due to increasing sea levels, drought and violent storms. Paul Hawken, the editor, doesn't rank the various strategies in numerical order so as to encourage browsing (but if you want to cheat they're in the index at the back of the book), and each issue has the amount of carbon reduced, at what cost and what dollars are saved. The issues are categorized by fuels, materials, transportation and social constructs; some are cheap and simple (reduce food waste by composting, reduce packaging, allowing women to be educated), others are a more heavy lift (fossil fuel burning for instance, especially with political and corporate resistance). The book is an entertaining read, even with the serious subject matter, and would be a great gift for that climate-denier uncle or local public policy person you know – but tell them to read it before they put it on the coffee table.
It's available at your local public library (order online for curbside pickup!) or local independent book store (online).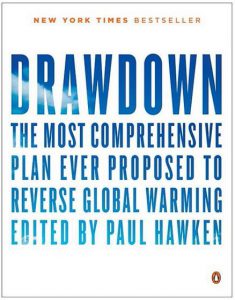 Weekend Book Report (7/25/2020): I love books that take a critical look at how people think, and this week's read was one. Surveys, phone calls, and social media postings are all ways to help get there; but this fascinating paperback "Everybody Lies" by researcher Seth Stephens-Davidowitz (Dey Street / Harper Collins, 2017) examines a new tack in sociological research – the Google search. The author has a Ph.D. in data science from Harvard and is a contributing op-ed writer at the New York Times. His writing, in easy narrative and enjoyable form, discusses how searches on Google and other engines provide a real insight on how folks are feeling and what their sentiments are. Searches are anonymous, so they presumably they are honest, and they are plentiful – billions of them daily – so there's plenty of data. His distinctions compare to phone, email and other surveys that can be tracked back to a user, and people will couch their answers, and social media (like Facebook) where the identity of the contributor of a post often results in embellishment, warping the assessment of sentiment (or worse, postings by imposters that influence others). Stephens-Davidowitz also examines conventional data and survey gathering, with some surprisingly accurate results (picking good race horses to buy, for example), but his conclusions on Google search data finds some disturbing details – we're a lot more racist than we will admit, think about suicide a lot more often than we let on, and view a lot more porn than we'll ever admit. The data doesn't lie. He is a champion of using this type of anonymous data (and stresses keeping it anonymous) to examine the human condition, but also has discovered that corporations and government are catching on. It's a well-written and easy read on a fascinating subject. Maybe I'll have to do a Google search on it. 😀
It's available at your local independent book store or local public library (online, curbside or when open).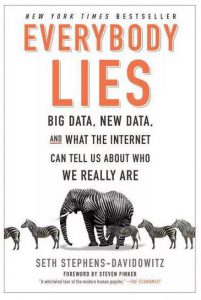 Weekend Book Report (7/19/2020): My shipment came from Powell's in Portland just in time, as my reading supply was dwindling. The first book out of the box was quite radical in nature; "Common Sense for the 21st Century" by British activist Roger Hallam (Chelsea Green Publishing, 2019) doesn't mince any words. His goal is stopping climate change and is willing (he's been arrested ten times) and instructive on how to do it. Hallam is a member of the "Extinction Rebellion", and his method – assembling masses of people to demonstrate non-violently and disrupting commerce, daily routines and causing change in the political class – an outright rebellion – is the only way to save the planet for human habitation. Besides the adjacent influences of income inequality, racism, political corruption and the purchasing of government by the fossil fuel industry as causes, he prescribes and details (as modeled by another "Common Sense" pamphlet by Thomas Paine) the tactics, methods and goals – and subsequent governance outcome, as well as the pitfalls in not getting it right (hint: property destruction is not in the equation here) . It's a booklet, profound and provocative, and the timing of publication was before the George Floyd incident, Black Lives Matter movement and the pandemic, so some of the tactics may have to be different; but with the extrajudicial detentions in unmarked vans by unidentified federal agents in camoflauge at the behest of the Trump administration in Portland, as well as other disintegration of civil liberties in the U.S., it may just become a useful handbook.
It's available at your local independent book store (online) or local public library.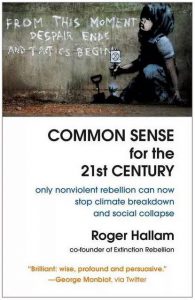 Weekend Book Report (7/17/2020): Back in high school I studied journalism and was editor of my high school newspaper; although my career took a 90-degree turn into a 40+ year career in telecom, my interest never waned in the activities of the press. The Society of Professional Journalists is a trade association of reporters, columnists and other media, and their latest edition of "Media Ethics" (SPJ Publishing, 2020) is a fascinating look into the workings of how news reports are crafted, edited and disseminated. The SPJ was founded in 1909 (under the name Sigma Delta Chi) and their Code of Ethics has had few revisions since then, but with social media, bloggers, online news and the emergence of disinformation, the Code and consequently the book has adapted and is both a great resource for those in the trade and for an outsider who wants to gain insights into the industry. Various incidents of ethical quandaries and questionable behavior by newspaper publishers and reporters alike are presented, and the analysis of the event are structured like the five "W's" of journalism, along with the "how." Most of the ethical realm is common-sense, "be truthful, be accurate, don't be influenced by money, gifts, or your own political leanings" are common, but more nuanced scenarios are presented, especially in the ethics of timing of a story and photojournalism (when and who to identify in a story, what should be shown in a photo and in what context). Courtesy is discussed; reporters should be forgiving with those who aren't used to talking to the press and hard-nosed with those who are, especially when they are being evasive. Various codes of the many newspapers and media outlets are shared, most have common denominators. The code is stressed by the SPJ to be advisory and has recommendations instead of edicts, if looked at as "law" lawyers and politicians would be jumping all over the media profession with this as a cudgel. The book is a great study in ethics, a testament to defense of the First Amendment, and a reader who may have certain biases toward the media will most likely have them dispelled in this thoughtful industry-based book.
It's available from the Society of Professional Journalists (www.spj.org), or from your local independent bookstore (online) or local public library (our now has drive-up service for books to be checked out!).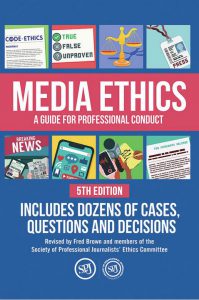 Weekend Book Report (7/12/2020): Every now and then, a controversial book makes for a good summer read. This week's selection is no exception, Richard Dawkins' "The God Delusion" (Mariner / Houghton Mifflin, 2006), pokes religion and magical thinking in the eye in this lengthy (over 400 page) dissertation. Dawkins, an outspoken atheist and evolutionary biology professor at Oxford, scribes lengthy chapters about fallacies in the belief in a Supreme Being (Beings, in the course of polytheism) throughout history, the associated religious texts, and, more contemporary times, dissects the attempts at logic in ascribing it's powers to "intelligent design", treatment of women, and exercise of belief to justify horrific genocides, oppression, tribalism and racism. He discusses the "unnecessary" controversies over evolution and natural selection in the defense of science, which he points out will change and correct opinions based on evidence and study, as opposed to unwavering stands in religious beliefs that often have no such flexibility. Understandably, the religious and pious became indignant over his views and his book, but it is written in a curiously cordial manner (both to the reader and his dissenting colleagues). He gives room for the purpose of religion for human fellowship and consolation in times of crisis and grief, but other fundamentalist types wrote letters threatening to kill him – which again gives pause over the thought of religion having a benevolent purpose. At any rate, this book became a New York Times bestseller when issued in 2006, and it's goal as a provocateur of thought and polemic work is apparent.
It's available at your local public library (when they re-open, some are starting drive-up service) or your local independent book store (online!)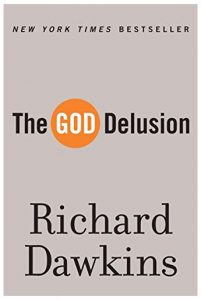 Weekend Book Report (7/5/2020): A quick read, attempted over the noise of the neighborhood fireworks this Fourth of July weekend, was a written chronicle of recent history; "Michael Cohen's House Testimony" (Diversion Publishing, 2019). It is shown as being authored by the House Committee on Oversight and Reform, chaired by the late Rep. Elijah Cummings (D-MD). The book, a handy paperback purchased from King's in Tacoma, has some parts that are essentially copies of the legal documents (the charges, plea agreement, sentencing and court proceedings) as well as the transcript of the hearing. The House testimony and questioning between the committee and Trump "fixer" Michael Cohen on February 27, 2019 is just as riveting in written form as it was on television; it is unedited, verbatim and without any third-party commentary, and only reaches 300 pages in a small paperback, making for a quick read. It's good as a historical review or a memory jog in one of the pivotal moments in our Nation, where many will come to realize that we are being governed by a organized criminal cartel, and anyone who sings or flips can expose it. Unfortunately, it's not the only transgression of this sorry, toxic presidency and administration.
It's available at your local independent book store or local public library (online or when they re-open).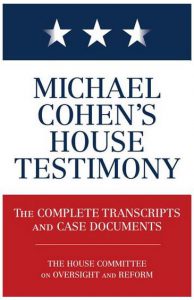 Weekend Book Report (7/3/2020): An interesting book for this week in concert with the annual celebration of the establishment of our country and provide a insightful perspective on history. "How to Hide An Empire" by American historian Daniel Immerwhar (Picador Books, 2019) is an entertaining work that examines the role the United States partook in acquiring territories, domestically and worldwide, since it's founding. For years, the U.S. was depicted by what was known as the "logo map" (the 48 states), but actually acquired (through purchase, trade, war or outright forced occupation) so much land and islands that it the total square miles at one time were more than the property represented by the states. Much of it was due to acquisition of sought-after resources; a humorous chapter talks about guano (bird poop) that was needed for fertilizer for American agriculture – the U.S. owned so many "guano islands" that at one time they didn't know how many they had. Oil, of course, was a primary concern in driving occupations. There was an ethical and political quandary in all this acquisition, besides the national history of slavery, Jim Crow and Native American genocide; there was serious debate whether the territories' occupants should be considered U.S. citizens or subjects; in the more blatant representation of racism, most in Congress convulsed at the thought of having "mixed race" or non-white people becoming citizens – the Philippines, Guam, Puerto Rico, even Alaska and Hawai'i were derided to the makeup of their population. The Allies' victory in World War II gave the U.S. the position of the most powerful country in the world, and occupation, acquisition and conquest could have been easily cemented, but the country had changed during the war – technology, chemistry, engineering that was instrumental in the war effort reduced the need for raw materials from abroad (rubber, nylon, electronics, air travel) and actually slowly and painfully decolonized, but kept military bases intact. That act, the author says, provided the impetus for local economies (Japan, especially) and culture (Burtonwood, a post-war U.S. military base in Liverpool, gave birth to The Beatles – you just have to read that chapter) to recover, gain stamina and influence, and grow into the global economic heavyweights they are today. Immerwahr has an impressive resume, his undergraduate at Columbia and King's College and his Ph.D at UC-Berkeley in history, and he packs a lot of other paradigm-shifting views of U.S. history into this easily-read compact paperback. It's good reading for politicos, war history buffs or those who seek another perspective than the sanitized version of our role in the world.
It's available at your local independent books store (online) or your local public library (online or when they open.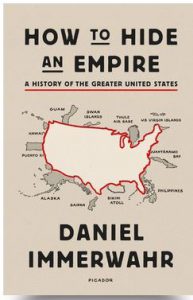 Weekend Book Report (6/26/2020): In a respite from the heavy reading of social ills and politics, I found this classic little book that was dirt cheap at Powell's ($4.50!). "Meditations" by Roman emperor Marcus Aurelius (Clydesdale Books, 2018) has been published a multitude of times, this version was originally published in 1902 and translated by British writer and civil servant Sir George William Chrystal (he died in 1944). Huffington Post senior writer Carolyn Gregoire wrote the foreward, which is an overview on the Stoic philosophy; she explains that although the contemporary impression of stoicism is someone that is cold and unemotional, the Stoics of ancient Rome were quite different – a lifestyle and realm of thought that looks inward to be calm, rational and insightful. The book is a compilation of books, or "notes to self"that Aurelius penned over several years during his reign (160-181 A.D.) Although some of the language can be archaic, clunky and somewhat non-sequitur-ish, and for many will require a second reading of a sentence, there are fruits of insight and advice that are applicable 2,000 years later, making it a good book to browse off-the-shelf.
It's available at your local independent book store or local public library (online or when they re-open).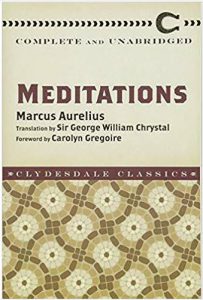 Weekend Book Report (6/19/2020): The story of the American dream gone sour, especially for Blacks and the working class, has become common and is represented in many books that I've read this year. It always seems to be happening somewhere "else"; but after finding out that New York Times writer Nicholas Kristof was raised in Yamhill, Oregon (here in the heart of the Pacific Northwest) and had written a new bestseller, "Tightrope – Americans Reaching For Hope" (Alfred Knopf, 2020) I placed my order with Powell's. Kristof and his wife, Sheryl WuDunn, (both Pulitzer Prize winners) collaborated on the book, and follow the life stories of the "kids on Bus No. 6" – Kristof's route to school – and finds that at least a quarter of his former classmates have died from what sociologists call "deaths of despair" – drugs, suicide, alcoholism or depression. Along with examining their stories, he ties together the disappearance of good-paying union jobs, disintegration of community-based support institutions (schools, libraries, service clubs) and family dysfunction as causes. The tales are painful, many of his former neighborhood friends landed on meth and opioids (usually after a work injury), were morbidly obese and/or suffered from physical, mental an sexual abuse (usually by someone who was already on drugs or alcohol). He visits other locales as well; the couple went to Baltimore, towns in Louisiana, reservations in Montana and found similar stories among various people and areas (Black, Native American, White, rural and urban)- with similar causes. A few "escapees" are featured, those who, in their circumstance, could have fallen victim, but succeeded (including Kristof, whose parents were both professors as Portland State). The book feels like life is as hopeless as some of the people encountered, but the authors also showcase some very successful organizations and programs that also recover lives and hope; from this they enumerate specific steps in the last chapter as to how to combat the maladies our nation suffers from today. Whether the political will from both parties is to be seen, and until then, many Americans are walking the "Tightrope".
It's available from your local independent bookstore (online at Powell's in Portland or King's in Tacoma) or at your local public library (online or when they open).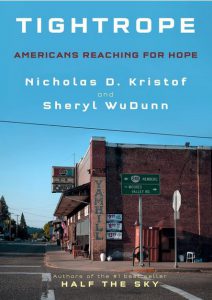 weekend Book Report (6/14/2020): Reading this week went for a drive in the political "left lane"; "How The World Works" (Hamish Hamilton / Penguin Books, 2011) is actually a compilation of works by Noam Chomsky, condensed by way of an interview by David Barsamian (founder of www.alternativeradio.org, another interesting site). The strategy works for those who are wanting an overview of Chomsky's positions and topics without having to read each of his books, which have sometimes been critiqued as wordy and hard to understand. The professor emeritus of linguistics and philosophy at MIT, who is now 91, is one of the most quoted on political issues and a respected academic; from criticisms on corporate control of government and media to somewhat dated (but still important in historical context) criticism of U.S. involvement through the CIA in overthrowing governments and complicity in genocide in El Salvador, Nicaragua and Chile, the book touches just about every social and political issue. One topic of interest is his assessment of the internet, which at the time of publication, was just emerging as an influence. You don't have to agree with his positions, but if you want to understand the insights of the politics of Noam Chomsky, this is a great place to start – and be careful, you may become a convert.
It's available online from your local independent book store (Powell's in Portland, King's in Tacoma) or at your local public library (when they re-open).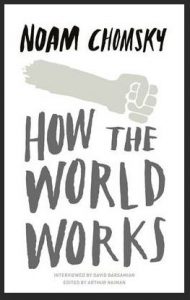 Weekend Book Report (6/6/2020): My retirement reading has encompassed several books cautioning the effects of social media ("Digital Minimalism" among others); this week I read one that is probably the most succinct and to the point. "Ten Arguments For Deleting Your Social Media Accounts" by tech icon Jaron Lanier (Picador / Henry Holt Books, 2018) is a witty, but dread serious work commenting on the corrosive and addictive properties of Facebook, Twitter, Google and other social media. A former tech biggie in Silicon Valley, Lanier praises the advancements of the internet and the ability for ordinary people to access tremendous amounts of knowledge; however he indicts the use of platforms like Facebook, which as allowed itself to be developed into what he calls BUMMER (Behaviors of Users Modified, Made Into an Empire for Rent"). Along with some humorous analogies of human behavior to animals (be a "cat", and the "wolf" mentality are two) he enumerates ten reasons for the reader to delete them – now. The influence of algorithms that hone in to user's preferences narrow their choices in what they see, has allowed nefarious agents to proliferate and create disinformation, all while enjoying a platform with a powerfully addictive method where the "fear of missing out" and social acceptance drive users to mental illness, unhappiness and anger. (For a good example, he uses Donald Trump, "Twitterer-In-Chief", as an angry, controlling case study.) A memorable sentence is "social media doesn't look left or right, it looks downward." This little paperback is powerful, and after reading if you don't delete your Facebook, Twitter and Instagram accounts, you'll have a real appreciation as to what it is doing to your lives, as well as the rest of us – all from an insider who helped it all start.
It's available from your local independent book store (I got mine from King's in Tacoma online – or local public library (check online, they may have it in digital version).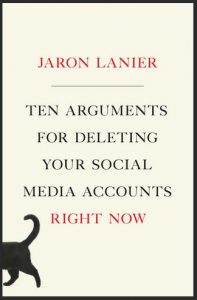 Weekend Book Report (5/31/2020): Much has been said lately about the rise of "fake news", disinformation and scams in business, political and journalistic realms; this week's read (it took two weeks to read it, actually) dispels the notion that it's anything new. "Bunk" by Kevin Young (Graywolf Books, 2017) is a lengthy (550 pages with notes) but well-researched book into the issue. He starts around the birth of the U.S., and focuses in particular on P.T. Barnum and other "showmen" whose outrageous displays of "bearded ladies", "cannibal boys" and other "freaks". Young, who is director of the Schomburg Center for Research in Black Culture and poetry editor for New Yorker magazine, observes and expresses a theme in most of this; that Barnum's shows (as well as many other hoaxes) were based in white supremacy (i.e., the "freaks" or ones to be observed or passive protagonists were always someone other than white and consequently portrayed as "lesser"). The author also discusses plagiarism, more modern media and culture, pointing out scofflaws like Jayson Blair and Stephen Glass with their manufactured news stories, Melania Trump with her convention speech stolen from Michelle Obama, Donald Trump's charlatanism, and several other authors in recent memory who scammed the media, reviewers and celebrities (including Oprah Winfrey). The common denominator is usually a tale, either online or in print, telling of difficult upbringings, with the story employing a person of color in a stereotypical fashion, with much of it fabricated. He wraps up with a chapter called "The Age of Euphemism", where words have become corrupted (i.e., "illegal" meaning a person), no longer taking their original meaning. The book is a great perspective on history; some may be put off by it's length, caused in part by the author belaboring the point of the motives and his opinion of hoaxers. But after reading, you may see in a new perspective how the hoaxers may change over time, but the hoax remains the same, especially through the lens of racism.
It's available at your local independent books store (online) or your local public library (online or when they reopen).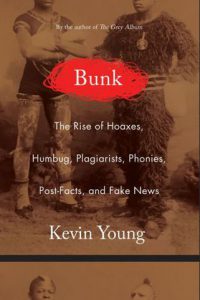 Weekend Book Report (5/17/2020): Another compilation of essays was in store to round out the week; "Call Them by Their True Names – American Crises and Essays" (Haymarket Books, 2018) by progressive writer Rebecca Solnit is a smallish book packed with short but powerful works. In ranging from Confederate monuments to misogny to social isolation and a host of other subjects, Solnit displays an impactful writing style that's as sharp as a razor and stirring to action, reflecting her longtime work as an activist. New York Times book critic Dwight Garner calls her writing "off-road, rugged intellectualism", and the essays flow like a good speech (some of them are excerpts). She is credited with coining the term "mansplaining" and another of her most recent books is "Men Explain Things to Me" which dives into the subject. Solnit has seventeen published works. For this book, if you need motivation for political activism or understanding issues in the world, this wide-ranging collection of essays is for you.
It's available at your local public library (when re-opening, or possibly online) or at your local, independent book store (support them and order online!)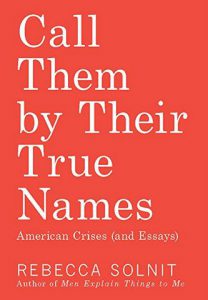 Weekend Book Report (5/12/2020): Another mid-week read completed, and although this one was short, it was really enjoyable. Author, poet and activist Wendell Berry has penned numerous essays and short works on environmental observations and opinions, and picking up "Think Little" (Counterpoint Press, 2019) fills the bill with one of his most noted works. This small one-hour read contains the title essay, and is book-ended with "A Native Hill", a longer piece made up of observations of the land and nature near his home in rural Kentucky. "Little" has a narrative that is stern but also soft and inviting, Berry's work (originally written in 1972) is a call to look at our relationship to the earth differently, with a little less greed, consumption and mindless exploitation. "Hill" is like a walk through the woods with the author, and with his observations of land, water, creeks and critters, you just can't help that you'd like to be walking with him in person. If reading was comfort food, this would be it. Berry, 85, still resides in Henry County, Kentucky.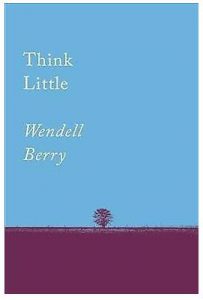 tWeekend Book Report (5/10/2020): I went back to some political reading for the remainder of the week; another book from Powell's in Portland was a work from Michael Lewis, ("The UnDoing Project", "The Coming Storm") who has penned many informative reads in the past decade. "The Fifth Risk" (W.W. Norton, 2018) has a title that sounds like a spy novel. The first four risks(which aren't a part of the book) are nuclear war, climate change, etc., but the fifth is about an unappreciated element of the federal government – program management. Often disparaged as shiftless, lazy bureaucrats, Lewis explores the world of the researchers, scientists, data analysts and others that study the air, oceans, agriculture, census data, space, manufacturing and a myriad of other disciplines on behalf of the American people. Yes, many of them have salaries that can afford a decent living, but most of them do it out of love of country and service to the American people. The chapters revolve around NASA, NOAA, the Weather Service, Departments of Commerce and Energy, and follows the fascinating stories of some of the individuals who worked their way up through to lead or have influential work within those organizations. He also reveals the damaging vandalism of the Trump administration, who initially after inauguration didn't even show up for transition, but eventually did – usually with one or two people, white men in their early '20's or 30's, who wanted names of those who supported Obama, the science of climate change, or who were looked upon as threats to the oil and gas industry – and fired them. One of the most insidious stories is the CEO of AccuWeather, who had disdained the National Weather Service, and was positioning himself to become it's head. After using the freely-accessed, taxpayer-paid NWS data and forecasts to further his private, family-owned firm as a private enterprise; his end game was to be that if you needed to know if a tornado was coming, you could buy the information – from him (he had already had subscriptions from corporate entities). No pay, no notice; as AccuWeather had a video of swimming hippos on the tube while tornadoes devastated Moore, Oklahoma, but clients were notified. The book is relatively short, but the chapters are long, but engaging, and overall is an enjoyable read; the testimonial by Cory Doctorow on the cover says it best: "A hymn to the 'deep state,' which is revealed as nothing more than people who know what they're talking about." But it leaves the disturbing notion of the ongoing destruction of the federal government by the Trump administration – one that may not be easily reconstructed.
It's available at your local public library (when it re-opens, or see if they have it by e-reader) or your local independent book store (online -and support them!)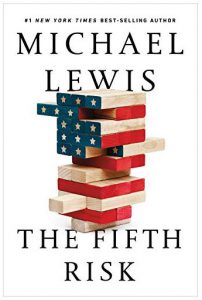 Weekend Book Report (5/6/2020): They say if you don't like the weather here in May, just wait ten minutes. No statement was more true than the beginning of this week; although the showers were pretty much a steady downpour on Monday. At any rate, it enabled the mid-week completion of one of the weirdest books I have read in my life, "Something That May Shock and Discredit You" by Daniel Mallory Ortberg (Atria Books / Simon and Schuster, 2020). I ordered this from Powell's Books in Portland and frankly didn't know much about it, as the description was somewhat vague but the title intriguing. It's about the author, who is the advice columnist at the online magazine Slate, who pens all sorts of poetry, commentary, dialogue and contrived verses about ancient Greek myths, biblical figures, William Shatner (yes) and comparisons between "The Munsters" and "The Addams Family" – all in a rather unique style – and all the while blending in the author's story of transition from a woman to a man, with all the biological, emotional and social influences and angst. It seems to be written as a series of non-sequiturs, but at about halfway through, you start to see the pattern of the story about being transsexual. It's weirdly entertaining, with subtle moral, religious and philosophical undertones and self-reflection, but at the end, you'll wonder what was the overall purpose of the book, and also thinking "what did I just read?"
It's available at your local independent book store online (support them!) or your local public library (when it re-opens; but also see if they have e-books).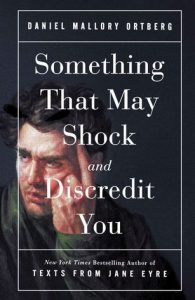 Weekend Book Report (5/1/2020): In diving into my first shipment of books from my local independent book stores (Kings in Tacoma, and Powells in Portland), I took up a book that covers a vexing and problematic issue our nation has been facing, and still does, even in the undercurrent of the coronavirus pandemic. "Dopesick – Dealers, Doctors, and The Drug Company That Addicted America" by Beth Macy (Back Bay Books, Little Brown, 2018) is an unflinching and uncomfortable look at how the opioid epidemic has taken off in the United States. Macy, who was a staff reporter for the Roanoke (VA) Times for 25 years, focuses on her own neck of the woods – the Appalachian country of Lee County, Virginia and vicinity. She points a finger at Big Pharma, especially Purdue and the Sackler family, who aggressively marketed their product to doctors and famously shipped over nine million pills to one town of just over 1,100 in a year. Combined with a hollowed-out economy, poverty and a bleak outlook, the epidemic caught fire and soon enveloped Roanoke and the more affluent suburbs. "Dopesick" is a term for withdrawal, and many users, trapped with their brain held hostage, continue to use – increasing dosages and transferring to heroin – to keep from experiencing the excruciating sickness that results. Macy also weaves in personal stories of addiction, the friends and families affected, as well as following active addicts (when she could), and how attitudes toward treatment, local culture, indifferent bureaucracies, corruption, and the lack of Medicaid expansion in Virginia hamper recovery – including the overwhelming power opioids hold over the user as well. She is an advocate of MAT (Medically Assisted Treatment), which uses methadone and other substitutes to wean users off their drugs of choice, many times in concert with drug courts. The book is not pleasant, even tragic, but the author puts forth a tale of hard reality, in large part caused by corporate greed, but offers some hope and solutions on how to untangle this seemingly intractable social and medical crisis. The book won the 2019 Andrew Carnegie Medal for Excellence in Non-Fiction.
It's available from your local public library (when it re-opens) and online from your local independent bookstore (support them!)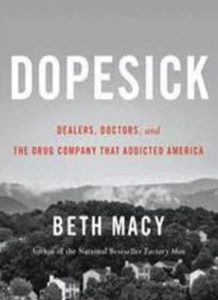 Weekend Book Report (4/26/2020): The title was somewhat deceptive – complete with a depiction of boxing gloves – but "How To Fight" by noted Zen teacher Thich Nhat Hanh (Parallax Press, 2017) is a short, pleasant handbook that spins pugilism on it's head. No left jabs or right crosses here; the Buddhist monk, who has authored over 50 books, offers short, meditative subjects – most one or two pages apiece – on how to react, communicate, meditate and most of all, breathe, when dealing with anger, conflict and everyday relationships. The bulk of this small, short work is dedicated to "Notes on Fighting"; the last few pages are actual exercises and examples on how to work on it, including "loving notes." It's a good read to pull off the shelf when you think you need it or just feeling grumpy. Hanh is now 93, and after suffering a stroke in 2018 has returned to Vietnam for his "final voyage". His many works will leave a legacy in the Zen Buddhism world.
It's available at your local public library (when it re-opens) or online from your local, independent book store (be sure to support them!)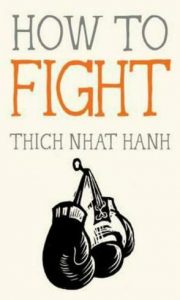 Weekend Book Report (4/24/2020): I was getting down to the last of my stack of books, but thankfully found that two of my local, independent book stores – Powell's in Portland and King's Books in Tacoma – both offer online shopping and delivery. Powell's, which anticipated financial devastation with the physical closing of their stores, now has two shifts of workers processing orders online and apologized for the week-long delay in shipping. (Disclosure: I also use Half Price Books, even as a corporate chain they have a level of independent book store "funkiness" that I appreciate. At any rate, I took one of my last books – a thick, 450-page paperback called "The Power of Knowledge – How Information and Technology Made the Modern World" by British history professor Jeremy Black (Yale University Press, 2014) and dived in. Two weeks later, I have all the brain-stuffing facts and figures of entire periods of history. Black, who teaches at the University of Exeter, has obviously went deep into his research and discusses in depth the uses of information and knowledge in the development of civilization in all parts of the world. From primitive wall paintings to the internet, his chronology, has goes into occasionally painful detail and with the dryness of a college lecture, but he does offer insights on elements of information. Maps, were king at one time, even when rife with errors, they were instruments of Western colonialism – "if you named it, you owned it", and were often kept secret as a military advantage. The printing press and Chinese wood-block printing is also discussed, as well as the relationship with religion and science, which often competed but sometimes made for strange bedfellows. The stories from the seventeenth and eighteenth centuries are most interesting with the development of broadsheets, manuscripts and newsletters in Britain and the new territory across the pond. The book isn't for everyone – history buffs and scholars will enjoy it, but others beware – the narrative is quite dry. But it's a great way to get through 'social distancing' on a rainy day, and for me it was two weeks.
It's available at your local public library (when it opens) or online at your local , independent book store.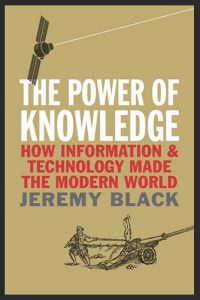 Weekend Book Report (4/11/2020): At my wife's suggestion, I changed gears from politics and philosophy this week and read an interesting nature book (it was her Audubon Book Club selection last month). "Eager – The Surprising, Secret Life of Beavers and Why They Matter" by environmental journalist Ben Goldfarb (Chelsea Green Press, 2018) is an entertaining narrative summarizing the history of the rodent; it's hunt to near-extinction by trappers in the 18th and 19th centuries, to it's eventual recovery and realization of their contribution to the environment, especially in regard to water conservation, and providing habitat for other critters as well. Goldfarb holds a masters in environmental science from Yale, but his prose is far from technical or even academic; he follows beaver advocates (called "Beaver Believers") to their studies, projects and efforts in collaborating with the rodent to mitigate what is seen as damage to forests, highways, farms and by floods. From North America to Europe, he documents the industrious animal's behavior, installation of dams, and discusses the design and construction of devices that allow beaver dams to overflow excess water, saving human-built structures from damage due to flooding (called "Beaver Deceivers"). Even though at first blush it's sounds like they're environmental vandals, they help restore water tables, water storage, and enable other species to flourish and balance; Goldfarb cites the introduction of both the wolf and the allowing of beavers to run their course in Yellowstone Park as a prime example. Interestingly, he also includes culling as a sometimes necessary step to control beaver damage, but his primary focus is getting along. He uses engaging descriptions of the people he meets and the areas visited (including several in Washington State) and entertains the reader while teaching about this often-overlooked and maligned animal. As the last chapter states: "Let the Rodent Do The Work." The book won a Pen America Literary Award for 2018, my only caution is if you order the book, find it in either large print or be ready to use reading glasses. It's in painfully small font for my old eyes, but well worth the read.
It's available at your local public library (when it reopens) or your local independent book store (order online!)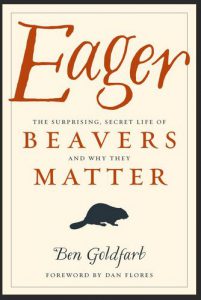 Weekend Book Report (4/8/2020): More idle time with "social distancing" means more reading, and this mid-week selection was relevant: "Why We're Polarized" by journalist Ezra Klein (Avid Reader Press, 2020) was a diversion from the daily parade of news of the bug, but is still appropriate in assessing our political dysfunctions and divisions (which presumably will be here after the pandemic and, in some degree, playing out currently). The former Washington Post columnist and founder of the online news magazine Vox doesn't say that partisanship is bad; as a matter of fact he laments the mid-twentieth century Congress, where the parties were virtually a "mush" of liberal Republicans and conservative Democrats – with the latter, especially "Dixiecrats" from the South, who, in wielding a block of power, could determine the agenda; they would agree to most any legislation as long as the oppression of civil rights for people of color could be preserved. Klein also touches on the other quirks of human nature that creates polarization; the elementary-school-level need to identify with a group (the "in-group"), designate out-groups as "others", worthy of disdain, and the perplexing propensity of humans to adhere to "groupthink", aligning belief systems with their "in-group" even in the of face of overwhelming contrary facts otherwise. Other chapters discuss how media, now atomized and ubiquitous, has created ideological camps with journalistic manipulation, how the demographic "browning" of America exacerbates group identities (mostly white Christian Americans) through fear of economic and cultural loss, and also how those identities have melded with other social issues, right down to judgments on whether you shop at Wal-Mart or Costco. Klein's political opinion points the finger at the Republican Party; with a shrinking constituency and engaging in more desperate measures to preserve the impression of keeping "the way things used to be", they have engaged in more anti-democratic exercises and ideological extremism (consummating in the Trump presidency) than Democrats, who, although not innocent of their own shenanigans, gravitate to the middle through necessity to pick up enough of votes, but represent a much more diverse electorate. He wraps up not so much with answers as he does counsel; even though we may be politically divided like never before, life does go on and so will the nation. Klein's narrative avoids political wonkiness or technical jargon and uses a wealth of sources to buttress his observations; this book would be a good read for one who wants to "get above the fray" and understand how and why the American body politic has fractured, and ironically in some respects, in a good way.
It's available at your local independent book store (Kings' in Tacoma, Powell's in Portland – support them online!) or your local public library (when it reopens).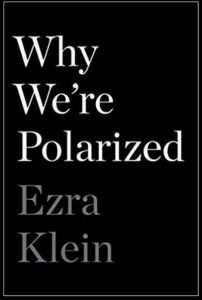 Weekend Book Report (4/4/2020): I'm sure glad I got into reading in retirement, this sequestration mandated by the bug has enabled this hobby to be a great coping mechanism – and learning experience, especially with this week's read. Yuval Noah Harari, the Israeli philospopher / professor who holds a Ph.D. in history from Oxford, has followed up on his two other best-sellers "Homo Sapiens" and "Homo Deus" with this fascinating and provocative work, "21 Lessons for the 21st Century" (Speigel & Grau, 2018). While "Sapiens" deals with human history and "Deus" deals with the human future (and you should probably read them both before reading this one), "21 Questions" deals with the here and now while simultaneously looking each direction. In touching on his previous themes (artificial intelligence creating wide disparities in the human condition, even creating a new species – as well as dependence on dominance of algorithms conducting daily life for people) the bulk of his work is presented as enumerated items that he poses as questions, but they're more like treatises or commentary, including the "post-truth" era, humility, war, education. Harari has an unique insight to the issues and challenges the reader by shattering many paradigms that one may have assumed and may offend some, but challenging value systems and assumptions may just be needed to cope, adjust and thrive in a new age.
It's available at your local public library (when it reopens) or order online from your local independent book store (hint: King's in Tacoma or Powell's in Portland).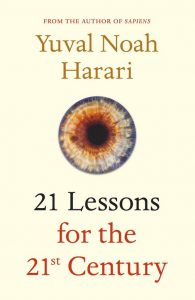 Weekend Book Report (3/27/2020): Some call it intuitive, others call it ESP, but this week's read "Blink – The Power of Thinking Without Thinking" (Back Bay Books, Little Brown, 2007) by reporter Malcolm Gladwell is a fascinating look at how the mind assesses, diagnoses and makes conclusions on things a person faces in an instant – often without the person knowing. He cites examples in an enjoyable, easily-read narrative; the Getty museum studying whether to purchase a supposed ancient statue with scientists, curators and lawyers when other take one look and immediately see it as fake; how immediate assessments are made with patients suffering chest pain at Cook County (Chicago) hospital, and how instant assessments can result in victory on a battlefield, in lieu of analysis and deliberation. Outcomes can also be tragic with this phenomenon; law enforcement can have this happen when danger, perceived or real, arises in encounters with suspects and the public – Gladwell discusses how that immediate reaction is mitigated with training. Gladwell has found a niche in studying human nature; the Washington Post and New York Times journalist also has another interesting work in "The Tipping Point" (reviewed last year).
It's avaiable (online) from your local independent book store (support them!) or your local public library (when they re-open).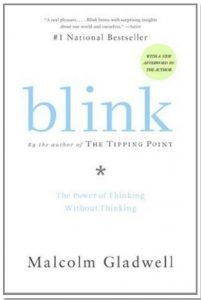 Weekend Book Report (3/21/2020): It's been a pretty wild week, being substantially sequestered at home with the angry bug floating out there. Reading is always a respite, but concentration can be fleeting at times. At any rate, I made it through another book. "Enemy of the People – A Dangerous Time To Tell The Truth in America" by CNN White House correspondent Jim Acosta (Harper Collins, 2019) was my subject-matter followup to the recent reading of CBS journalist Scott Pelley's work. Acosta's book has a different flavor than Pelley's; he recounts the ongoing conflict with the president after being insistent with questions, being "froze out" of press briefings and experiencing death threats and other harm from rabid MAGA adherents. The various faux pas of the administration are laid bare, and Acosta is merciless in needling the likes of Sean Spicer, Sarah Sanders for their blatant misrepresentations. Although Acosta's relationship with the White House occasionally appears that of a rival in lieu of a reporter, the book, though not deep in political policy, is an entertaining read and yet another insight into the madness and dysfunction in the Trump White House.
It's available at your local public library (when it re-opens) or independent book store (order online and support them!)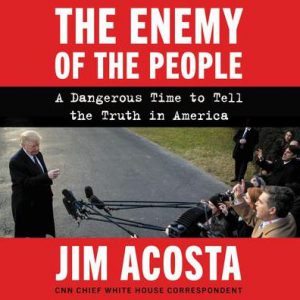 Weekend Book Report (3/7/2020): It's no secret that much of my reading is in political science and commentary and this week's selection was no different. "How Democracies Die – What History Reveals About Our Future" by by Harvard University Professors of Government Steven Levitsky and Daniel Ziblatt provides case studies in the subject, where authoritarian leaders and regimes wrest control of governments and subject their citizens to repressions of freedom and civil liberties. The focus of their work has been on Latin American countries, but the common denominators they provide are also applicable to the American experience, in past and especially the present. Rejection of commitment to democratic rules of the game, denial of the legitimacy of political opponents, toleration of the encouragement of violence and readiness to curtail civil liberties and media are the four are their tenets (sound familiar?) Their histories includes the rise to power of Venezuela's Chavez, Chile's Allende, Alberto Fujimori of Peru, Marcos of the Phillipines, who all subscribed to those tenets, but the authors also add that several "unwritten" rules of democratic institutions – institutional forbearance (disagreement of principle but respect for the individual) and behavioral norms – are just as important. (In fairness, they indict Franklin Roosevelt for the unheard-of ambition to run for a third term, which drove the passage of a constitutional amendment prohibiting them). Their focus then pivots to the current occupant of the White House but lays much of the weight of the situation on the Republican Party, which set the stage with Nixon, Newt Gingrich, Tom Delay and the "scorched earth" policy of winner-take-all politics. History may not repeat itself, but it certainly rhymes, and the authors sound the alarm on how what we take for granted – our freedom – is being threatened by an emerging authoritarian state. They also prescribe an antidote (which, by the way, does not mean responding with the same behavior) to get our country, as well as others, back on a democratic track. Spoiler alert: it involves you and it takes work.
It's avaialble at your local public library or independent book store.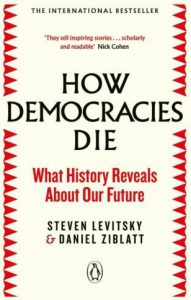 Weekend Book Report (3/2/2020): This week's book, read in the evening during motel stops while taking a road trip, was an entertaining and thought-provoking work. "Gender Mosaic – Beyond the Myth of the Male and Female Brain" by Daphna Joel, PhD and Luba Vikhanski (Little Brown / Hatchette Book Group, 2019) explores the research that the two authors conducted (as well as other reputable studies) regarding assumptions of sexual identity, juxtaposed with actual conditions in a person's gray matter. They rarely align. Joel is a professor of neuroscience and psychology at Tel Aviv University in Israel; Vikhanski is a graduate of New York University's Science, Health and Environmental Reporting Program. They explain in the first half of the studies done on subjects (mostly involving fMri imaging and other brain scans) showing regions of the brain favoring or minimizing certain elements of assumed gender behavior (assertiveness in men, nurturing in women) despite the actual sex of the subject. It leads to a theory of a "mosaic" of gender within a person, regardless of their physical sex, effectively separating the two elements. It also dispels former assumptions of gender differences by physical brain characteristics (i.e., men were assumed to be more intelligent because of a larger skull). The second half of the book discusses how this separation makes gender conditioning (boys are "supposed" to play with trucks, girls with dolls) irrelevant, unnecessary and even harmful; inhibiting creativity and learning when "non-traditional" interests are shunned or discouraged. ln adulthood, it is a source of frustration for both genders in so-called "non-traditional" occupations (women in computer science, men in art are two of the book's examples) since stereotypical sex assumptions dominate (and unfortunately, are acted out). The book concludes with a discussion of the various iterations of gender identity and how we should rethink the ways we view them. It's an easy read, relatively short, and brings a new paradigm in understanding the issues of sex and gender.
It's available at your local public library or independent book store.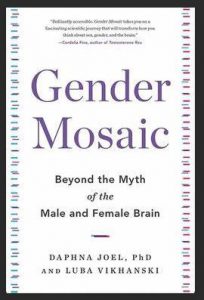 Weekend Book Report (2/24/2020): In another of the several books regarding the dysfunction of the current White House and it's occupant, this week's read, "A Very Stable Genius – Donald J. Trump's Testing of America" by Pulitzer Prize-winning Washington Post reporters Philip Rucker and Carol Leonnig (Penguin / Random House, 2020) was the most lengthy – and brutal. The work takes the reader into a roughly chronological volume of various episodes of the Trump White House – outbursts and tirades, unfocused and short-term attention spans, lack of knowledge (and worse yet, the ignorance of not needing to learn), egotism and narcissism, disrespect of honored people (including military officers) and institutions, backstabbing courtiers, grimace-inducing diplomatic faux pas and outright cruelty – in full detail. Most of the work is corroborated in other recent books, including those previously reviewed here. Rucker and Leonnig's work is that of reporting journalists and their preface states that their deep and trusted sources in government (with many of them having to be shielded due to retribution) gave them first-hand accounts into this disturbing and dangerous time in American political history. Their only editorial comment is at the epilogue, which ends just before the impeachment hearings began last year – whether principled people will put their country before party and demagogue. After reading, it will make you wonder why the hell anyone would have hitched their wagon to this guy – unless they share what he represents. Then we're all in trouble.
It's available at your local public library or independent book store.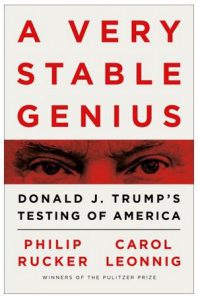 Weekend Book Report (2/18/2020): Normally I try to read books that are first-run or on a best-seller list, but this little gem, which I found tucked away behind two others on my book shelf after buying it a couple months ago, was an interesting, short read. "The Separation of Church and State" by Forrest Church (Beacon Press, 2004) is a short (190 pages) treatise on one of the fundamental tenets of our Constitution. Church, who died in 2009, was a senior minister at the All Souls Unitarian Church in New York City, and has 25 books under his authorship. He greets the reader with an introduction and some opinion, but then provides pertinent writings of the framers during the formation of the new nation, including Jefferson, Madison, Washington and Unitarian minister Richard Price – and the argument for the "wall" between church and state become apparent. The 18th-century writing can be a bit tedious, with long sentences that were the style of the time, but with Church's commentary and eloquence of argument, any armchair historian will get a better understanding of this fundamental and critical pillar of human rights .
It's available at your local public library or independent book store.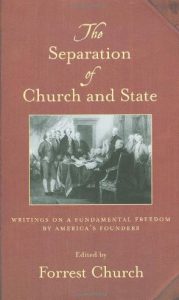 Weekend Book Report (2/15/2020): I was overdue for a respite from political and philosophical reading this week, so this book "The Wilderness Idiot – Lessons From an Accidental Adventurer" by Seattle resident Ted Alvarez (Falcon Books, 2019) filled the bill. Alvarez is the Northwest editor of Backpacker magazine, and in his work he fills the pages with descriptive narratives of his adventures – and misadventures. Beginning with his clothes flying away on a windswept beach while skinny-dipping in Iceland to exploring the world's largest cave in Vietnam, Alvarez takes the reader on some perilous treks, but also rather mundane visits, all with the theme of being fearless, awestruck, and a little bit foolish. He doesn't counsel throwing caution to the wind; you do it, you own it; and he also delves into how wandering in the wilderness can test and cement relationships as well as an appreciation of nature. A few of his chapters are of visits to Pacific Northwest locales – the North Cascades, Olympics, Vancouver Island, Mt. Rainier – reflecting his regional bias, but why not? Our area is a feast for those afoot (and I'm biased as I go on my share of hikes here as well). You may find yourself strapping on a backpack and heading out – and like the author says (and a take on the Talking Heads song) – "you may ask yourself – how did I get here?" Just be safe.
It's available at your local public library or independent book store.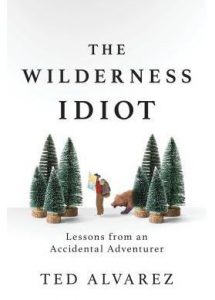 Weekend Book Report (2/10/2020): As a regular reader of the editorial and opinion section of various newspapers, I've often ran into and enjoyed economist/columnist Paul Krugman of the New York Times. Credentialed and highly-regarded (with a Nobel prize in economics) as a writer and distinguished professor of economics from City University of New York, Krugman's work is consistently readable for the average joe. If he gets "wonky", he freely admits it (and he doesn't let it happen very often), and if the readers wants to pass, you're forgiven. So is the case with "Arguing With Zombies – Economics, Politics, and the Fight for a Better Future" (W.W. Norton, 2020). The work is a selection of Krugman's NYT columns, based in various categories – Social Security, Obamacare, Economics (Boom and Bust), Conservatives and the GOP, Tax Policy, Deficits, the 45th President and others, all with an introduction with his opinion on the subject. It makes the book lengthy ( a good-sized hardcover at 444 pages) but each column is set at the word limit mandated by newspapers, and are only two and a half pages each – making for a casual read which makes it's point quickly. The columns date back to Krugman's early years, and the historical perspective of them provide both an insightful and accurate portrayal of the body politic through several administrations. Without diving into too many spoilers, he has some surprising (and not-so-surprising) conclusions: deficits (fiscal and trade) aren't the boogeyman they're made out to be; economists present data to support their arguments, but many are skewed with political contamination and as a result, lack validity (and economists are brutal in their peer review); the Republican party has evolved into self-induced consumption of it's believing it's own baloney, and conservatives, when finding their arguments losing democratically, would rather kill democracy than lose. This "Arguing With Zombies" analogy culminates with the behavior of the current president, who is a result of the GOP mindset, not the cause of one. As a result, Krugman says, our nation is in peril. Yes, it's sobering, but it's enjoyable reading, and the columns that Krugman submits represents his credibility, validity and conclusions.
It's available at your local public library or independent book store.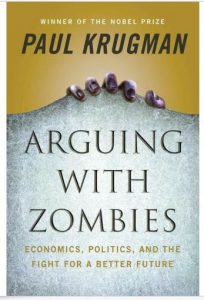 Weekend Book Report (2/2/2020): After finishing another book on this palindrome date, a theme appeared: How can we have such different views of the same thing, looking forward and backward, when in essence they are the same? Such is a (yes, rather awkward) intro to the book I read, "Strangers In Their Own Land – Anger and Mourning on the American Right" by renowned sociologist Arlie Russell Hochschild (The New Press, 2016). The author, a professor emeritus in sociology at UC-Berkeley, is no stranger to social divides, and has studied and written eight other books on various social issues. Her mission in this book was to visit the bayou country of Louisiana, which ranks near last or dead last in many social measures (education, pollution, life expectancy) but has a near-rabid affinity for conservative ideology and, although the book was finished before the 2016 election, blind allegiance to Donald Trump. She traveled to the village of Bayou Corne and Lake Charles and, with empathy, listening and questioning, befriended nearly two dozen individuals to get behind what the mindset was. Although Bayou Corne was devastated by a corporation-caused (Texas Brine, Inc.) sinkhole, destroying their town with no residents getting compensated, and Lake Charles in jeopardy of devastating pollution from a pipeline leak that also has endangered the I-10 causeway's structural integrity, the residents there have a blind eye (or sometimes referred to as "amnesia") as to the cause and effects. They also have a visceral distaste of government, and disdain regulators, and adhere to faith and church as their avenue to endure. Ironically, many of the sportsmen profess their love of hunting and fishing, but admit they can't eat anything without adverse health effects due to rampant pollution, caused by complicity between the petrochemical industry and state government. Inversely, the author was chided for her home town, with locals asking where they can see all the "naked hippies". (She responded by saying they can visit the public parks, libraries, museums and colleges). Although the book sounds like the cultural gulf is wide, Hochschild uses the metaphor of an "empathy wall" to understand, explain and find the common denominators between the right and left . The book is structured in categories, and her narrative is well written; and the reader will find her conclusions are insightful – making for, perhaps, a bridge in our nation's cultural divide.
It's available at your local public library or independent book store.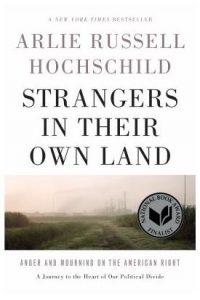 Weekend Book Report (1/29/20): Since the election of those with authoritarian tendencies in the past few years, there's been a host of books about how to organize, work for and affect change, and this short read "How To Resist – Turn Protest Into Power" (Bloomsbury Books, UK, 2017) by UK activist Matthew Bolton is yet another, but it is significant. Bolton, as deputy director of activist group Citizens UK, has street cred on his methods and tactics; his organization successfully fought for a living wage and for immigration reform there. His short, straightforward book is more like a pamphlet, and it spells out the tactics and strategies that can be employed – no matter the cause – so the book is somewhat agnostic in that regard. Bolton starts, interestingly, with an admonishment of the word "resist" – implying that it is a passive response to someone else's exertion of power, and the framework of his book is using small, individual influences, effective organizing, and confrontation in a highly visible and publicized manner with those in charge to assert power. "Don't be afraid of it (power)", he says. "It's yours if you take it." (A similar quote is attributed to black activist Eldridge Cleaver in the '60's.) He shares his failures as well, one of them is a caution against using vague causes – "fighting for the environment" or "helping refugees". He deconstructs them, encouraging the activist into showing they affect things locally; calling them "problems" and "solutions", and celebrating the successes – no matter how small. You can fight pollution, but it's more effective if you deal with the company that's crapping in the local river. He also dismisses the influence of social media, which may be good for the logistics of meetings and organizing, but he says there's no substitute for one-to-one conversations. The work is one of the better "how to" manuals in affecting change, because the principles can be applied anywhere (depending on the authoritarian tendencies of those in charge, of course, where he talks about courage and bravery when needed). It's good homework for the would be activist.
It's available at your local public library or independent book store.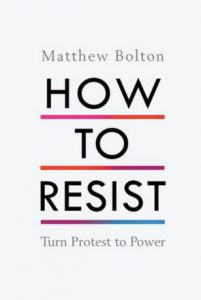 Weekend Book Report (1/26/20): Every now and then there's a book that may be as profound as it is understated; especially in light of this new century's advancements in technology, and especially when juxtaposed with human nature. Kate Murphy's "You're Not Listening – What You're Missing and Why It Matters" (Celadon Books, 2019) is a well-written work on how social media, distractions of screens and consequent obsession with ourselves has caused one of the basic human forms of communication – listening – to suffer. While we like to feel like we've been connected to each other as never before, most Americans also feel as lonely as ever – and Murphy, a journalist based out of Houston, Texas, explains both the malady, the pressures, technology, and market forces that reinforce it, and how to break through and finally connect. It takes work and time, she says, as well as skills that have become lost upon many. (A stunning example is the 20,000 people that line up every weekend at a Catholic shrine in San Juan, Texas to speak in a confession booth – whether they're Catholic or not – just so they feel someone has heard them; not seeing the irony of doodling on their phone while waiting in line.) Our current discourse, dominated by online presence, causes us to ramp up our positions and attack others as well, adding nothing to solving our issues – especially in the political realm, where politicians and elected officials parrot what we think we want to hear instead of listening. Murphy's observations and research has a beauty to it's simplicity, this book may prove to be one of the most important for anyone to read and practice, for relationships as well as genuine human connection – if they can take the time away from their screen to do so .
It's available at your local public library or independent book store.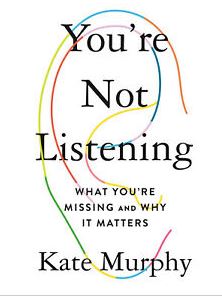 Weekend Book Report (1/24/20): While on the mend from a minor surgery, my reading has taken to a heightened level (and a long string of rainy days helps). The first off the stack that I acquired in anticipation of my recovery was "Alexander Hamilton's Guide to Life" by Jeff Wilser (Three Rivers Press, 2019). Wilser, a writer and traveler who has lived in 24 countries, mixes an interesting blend of humor, philosophy, and respectably-researched history into a story of one of our most influential founding fathers, distilled into maxims that Hamilton may have adopted during the course of his storied life. The subject matter of the chapters (Leadership, Romance, Family, among others) are dotted with short vignettes of his story, warts and all, and present how Hamilton, even with a bleak outlook as a youth, achieved success. Wilser also makes comparisons to historical accuracy of the popular Broadway play along the way (hint: some don't align). The work is entertaining; and although not scholarly (and it doesn't claim to be) it is a pleasurable, back-door way to get to know one of the important architects of our nation.
It's available at your local public library or independent book store.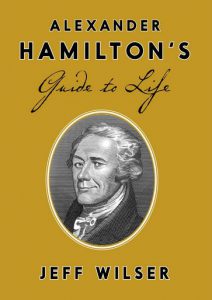 Weekend Book Report (1/21/20): It's not the first book I've read on how to make peace with the world and make relationships better, but "Don't Be A Dick – Change Yourself, Change Your World" by Mark Borg, Jr., PhD. (CRP Press, 2019), with it's irreverent title, is humorous and insightful, and will ultimately help those walking around with a chip on their shoulder (even those who don't realize it). The author is a licensed clinical psychologist with a lengthy private practice in New York City, and he provides the workings (much of it emulating the twelve-step recovery programs) on how to identify, manage and reconcile the concept of "dickery" (essentially acting out and being a jerk). Much of "dickery" is based on anxiety, fear and other emotional issues, and without proposing a lot of meditative fluff or "tough love" talk, Borg shows how to delve into working it out – and how to fix it if you fall. There are worksheets at the end of each chapter, but that's for those who purchase the book and have serious work to do. (I checked this out at the library – as it struck my attention with the title prominently displayed in the "new non-fiction" section). The read is easy and entertaining with the flavor the author has of the subject matter, and who knows, it may help you or others be less of a dick… we could all use that!
It's available at your local public library or independent book store.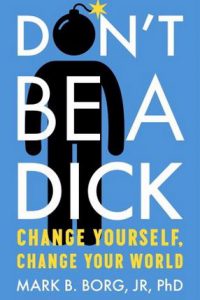 Weekend Book Report (1/17/20): I'm not sure if they still do it, but back in high school we had a class called "current events". Much of the instruction revolved around conversation of the news items of the day; the only condition that the teacher (one of my favorites, a soft spoken guy with a crew cut that always sported a bow tie) was that we had to be insightful, thoughtful, and make accurate observations and conclusions. It was one of my favorite courses. So when I visited my book store and spotted "Fault Lines – a History of the U.S. Since 1974" (W.W. Norton, 2019) I snapped it up. Crafted by Princeton political historians Kevin M. Kruse and Julian E. Zelizer (who also teach a course on the subject there), the book examines divisions in our country beginning where they saw as a logical (but not exclusively so) point in time – the resignation of President Richard Nixon. They see it as a watershed moment where battle lines were drawn between liberals and conservatives, with exacting revenge and full suppression and/or victory became the prime motive, secondary to governing. The chapters move on chronologically, and are written in a scholarly manner in the flavor of journalistic history, not tipping scales as to favoring or justifying either side. It makes for great historical reading, but as such it doesn't offer insight or guidance on how to heal such divides (except that they have become more profound with the election of Trump, who has, by design, widened them). It should be required reading for high school students or young adults trying to understand what boomers experienced in the 20th century. They may discover that our political and societal situation is nothing new and although, as the authors say our nation may be "divided, but not broken", it may not change.
It's available at your local public library or independent book store.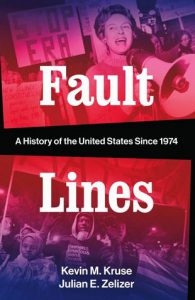 Weekend Book Report (1/8/2020): After an opinion piece was submitted earlier this year by a "senior Trump administration official" anonymously to the New York Times (and, to some observers surprise, they published), the as-yet unknown-to-the-public author has followed up with a book that summarizes the chaos and instability of the man the Electoral College put in charge three years ago. I received "A Warning" (Hachette Book Group, 2019) as a holiday gift, and it's riveting reading is a pretty good summary of the mess the executive branch is in. The inconsistent positions, lack of an attention span, angry outbursts and seemingly endless tweets of the executive are frustrating enough, but along with the departures of dedicated and thoughtful staff (that the author calls "The Steady State" – a takeoff of "Deep State") that somewhat kept him in line has made the administration much less competent and our nation much more vulnerable. Add in the backstabbing, lies and power struggles and currying of favor by the people Donald Trump surrounds himself with, and the recipe is there for disaster, especially if re-elected. Then no guardrails will exist, authoritarianism will begin to prevail, and the country will be fraught with peril should we have a genuine blown-out crisis. The mystery of, and subsequent discernment of trying to figure out the author's identity is intriguing; he's no Democrat – having joined to help the administration in restraining runaway spending and reducing regulation, as well as speaking highly of other planks in the classic (mostly fiscal) conservative platform. Several other officials are named, but not all, and the author is careful not to include any identifying clues to his identity. Interestingly, "anonymous" doesn't support invoking the 25th Amendment (removal due to the inability to discharge duties) or even impeachment; but he does conclude with a warning call as loud as klaxon for the electorate to take charge and essentially save their country in 2020.
It's available at your local independent book store or public library.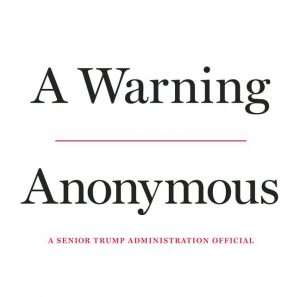 Happy New Year! 50 books read in 2019! Woot woot!
Weekend Book Report (1/2/2020): I've always admired two things: (1) good books on presidential history and (2) a good historian who writes them. The latest offering by noted and respected historian Doris Kearns Goodwin, "Leadership in Turbulent Times" (Simon and Schuster, 2019) focuses on four of our most highly-ranked and respected chief executives: Lincoln, Theodore Roosevelt, Franklin D. Roosevelt and Lyndon Johnson. Some may question the rationale of the last entry, but along with tales of the four men's ambition, adversity and leadership (conveniently put in three sections), Goodwin has assembled a comprehensive and insightful work about how the makeup of these four men had their mettle tested, how they retreated, then re-emerged and succeeded. Kearns worked directly with LBJ before his death in 1973, assisting with his library and memoirs, and her focus is on his passage of the Civil Rights Act; in her epilogue she is not as kind toward his leadership over the Vietnam War. The Civil War (Lincoln), clashes with corruption and monopoly corporations (T. Roosevelt), and the Great Depression (F.D. Roosevelt) are pivots on how leadership was exerted by the others. It's comprehensive, so it's a bit lengthy (460 pages, including notes) but the narrative is engaging and is enjoyable reading, whether a history buff or not. It certainly begs the question as to the caliber of leadership (or more frankly, lack of it) in comparison.
It's available at your local public library or independent book store.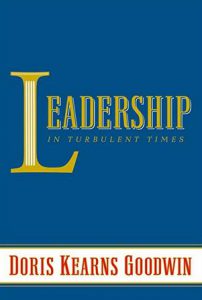 (For more Weekend Book Reports from the second half of 2019, you can find the archive here). Archives from Sept. 2017 to August 2019 click here.